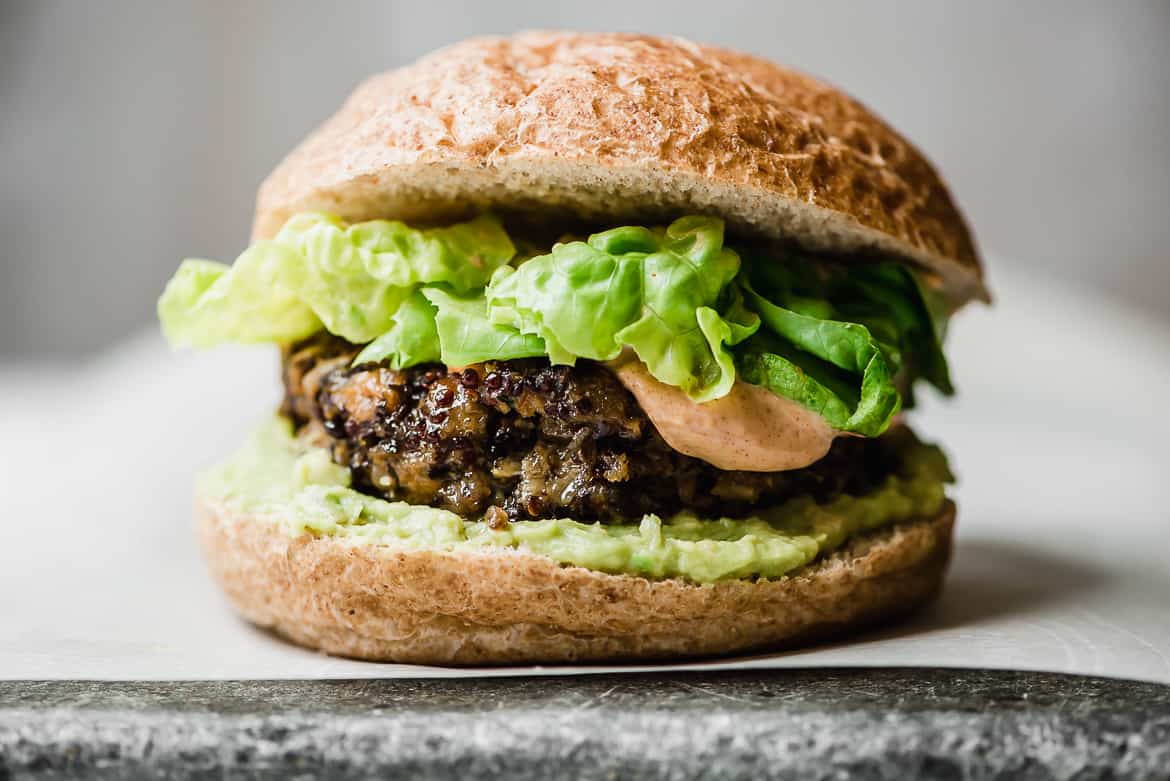 If, like me, you are looking for more meat-free meals that are good for the planet, satisfying, healthy and delicious, you will want to make this burger. It is a protein packed veggie burger and it is a proper burger in it's own right. It holds up beautifully while cooking, as well as during eating — nothing worse than your patty completely crumbling after your first bite. Aside from having the perfect texture (aka not mushy) ingredients such as soy sauce, sesame oil, and chili powder add an incredibly complex and intense flavour to the burger. You can load your burger up with your favourite toppings — mine are mashed avocados and a super simple pimentón aioli which I find mouthwateringly delicious and almost not optional. Pimentón is made from a red pepper similar to that used to make paprika, but it's smoked before grinding. It can be hot (my favourite) or mild (labeled as sweet). Here I use it for both the burger mixture and the aioli. You won't miss it too much if you omit it from the burger, but I urge you to make the aioli, you will want to smear it on everything.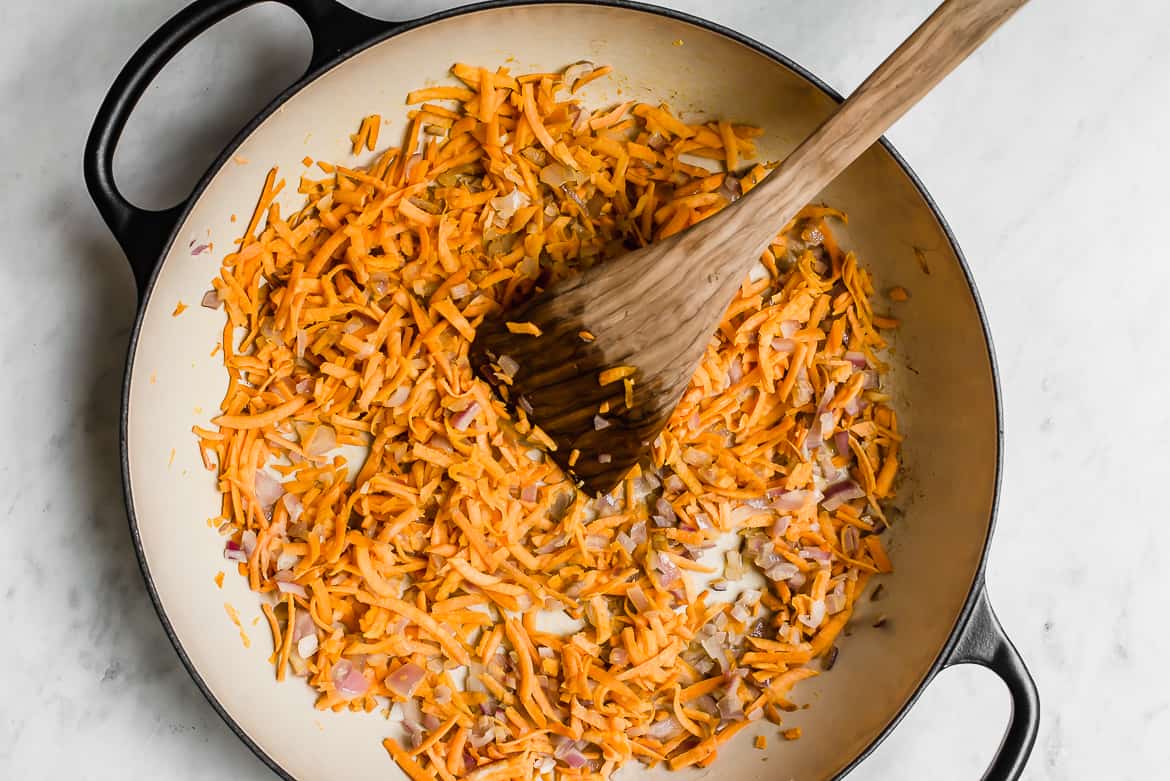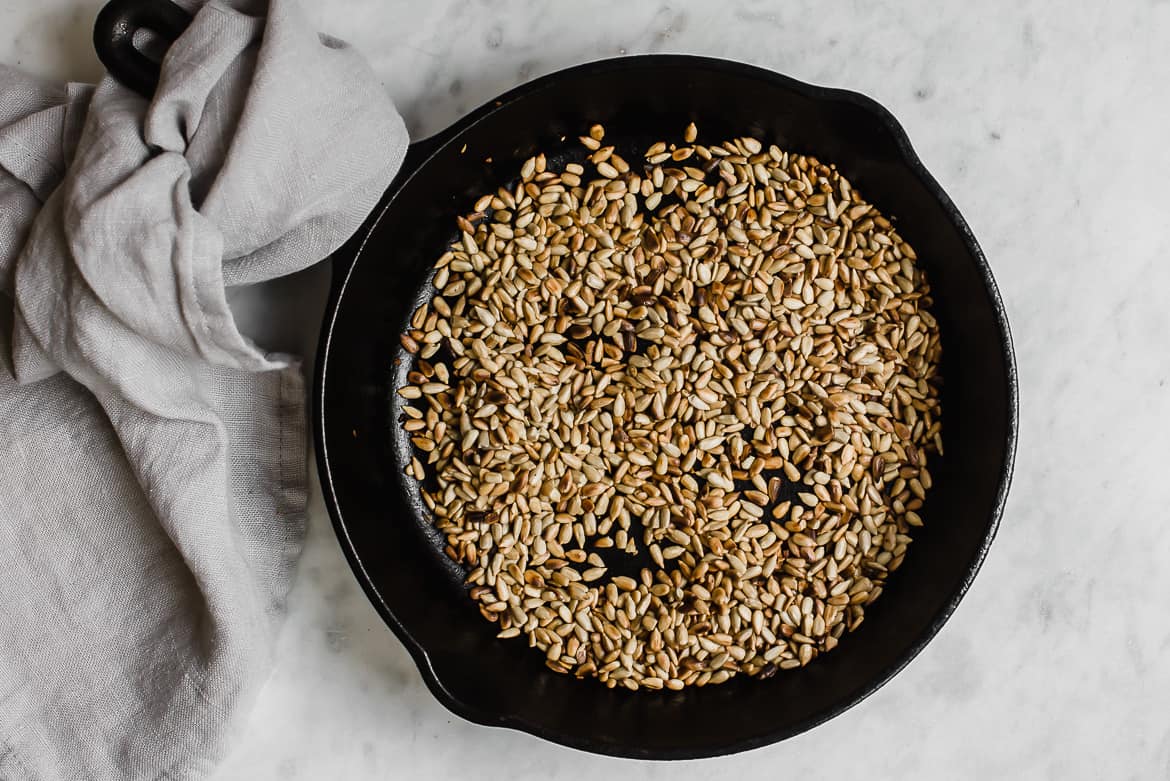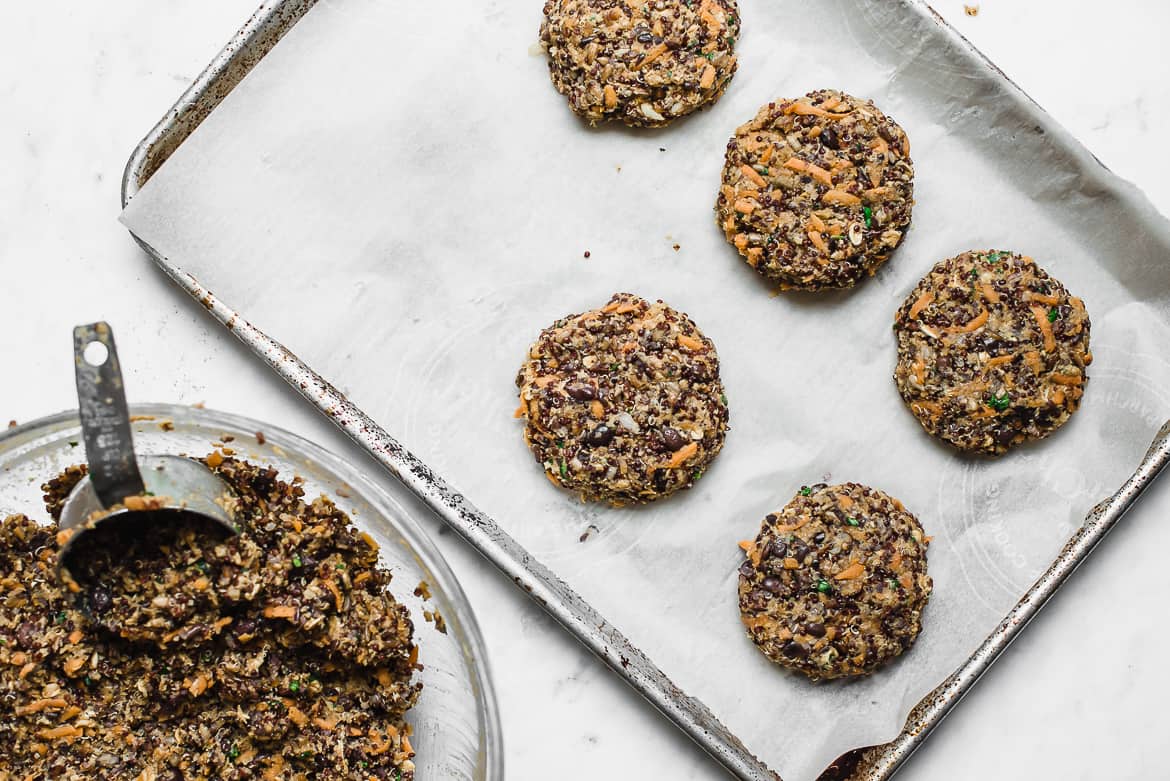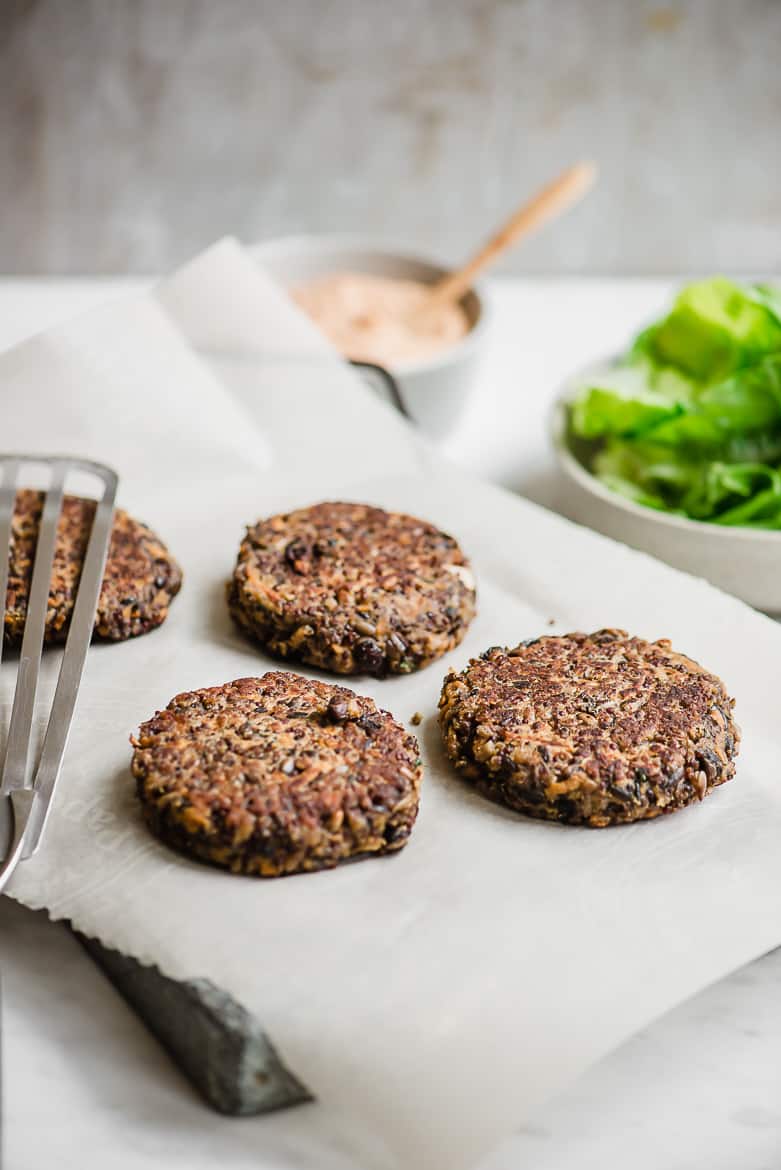 The inspiration for this veggie burger came from Relish where it was included in the kid's camp menu last summer. I still marvel at how much all the kids loved it and declared it one of their favourite meals of the camp. If that isn't telling of a great burger I'm not sure what is. Hence the title for this recipe — it truly is an incredible, really really good veggie burger. The recipe is adapted from the wonderful Whitewater Cooks cookbook, and has been loved and shared by many. My version uses grated sweet potatoes, which does require a quick sauté, but since you are already sautéing onions and garlic, it is not a big deal to throw in the sweet potatoes as well. Definitely use carrots if you prefer (no need to sauté), and zucchini also works. I added quinoa for some extra protein but brown rice or any other cooked grain will work. My recipe excludes eggs because I find the pureed beans add enough moisture and binding factor, but if your mixture seems a bit dry, and you are not avoiding eggs, feel free to add one or two accordingly, or see my notes for an egg substitute.
These burgers are sturdy enough that they could probably handle being grilled, and flipped, on the barbecue though I have not tried it yet. My preferred method is to pan sear the patties but if you wish to grill them, keep your barbecue at a low temperature so the burger has time to firm up and cook well on the inside without burning on the outside.
Everyone can use a few more plant based meals in their lives and this one is not only healthy but will leave you satisfied and cheery. Admittedly, this is not a quick recipe and it does have a lot of ingredients, but it is simple to make and pays off with a lot of patties which freeze really well. With a bun, or wrapped in lettuce, they make the perfect portable lunch. I hope you give it a try!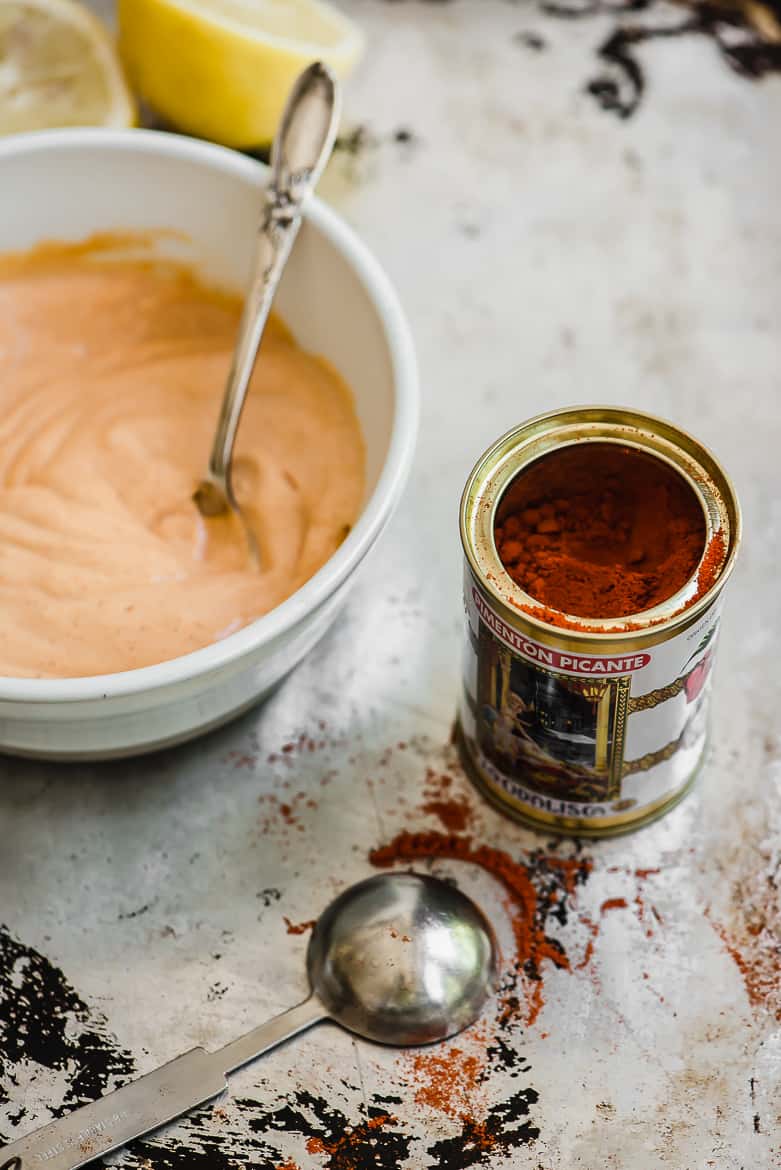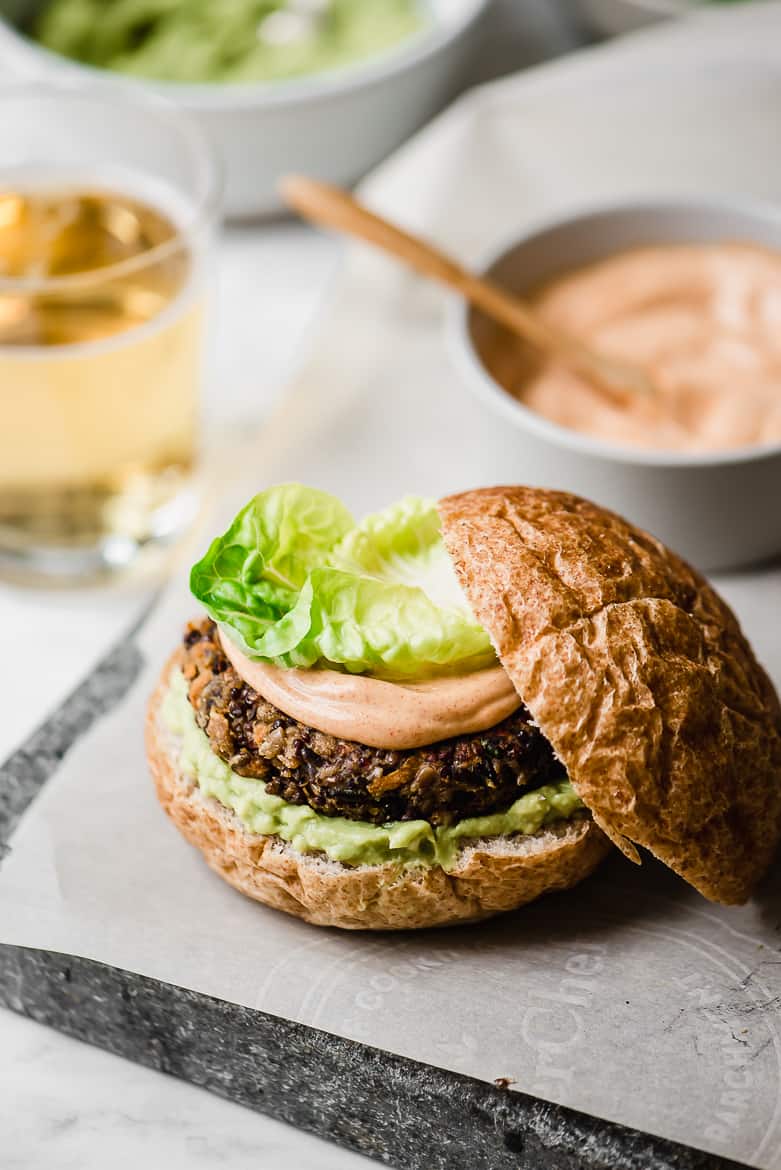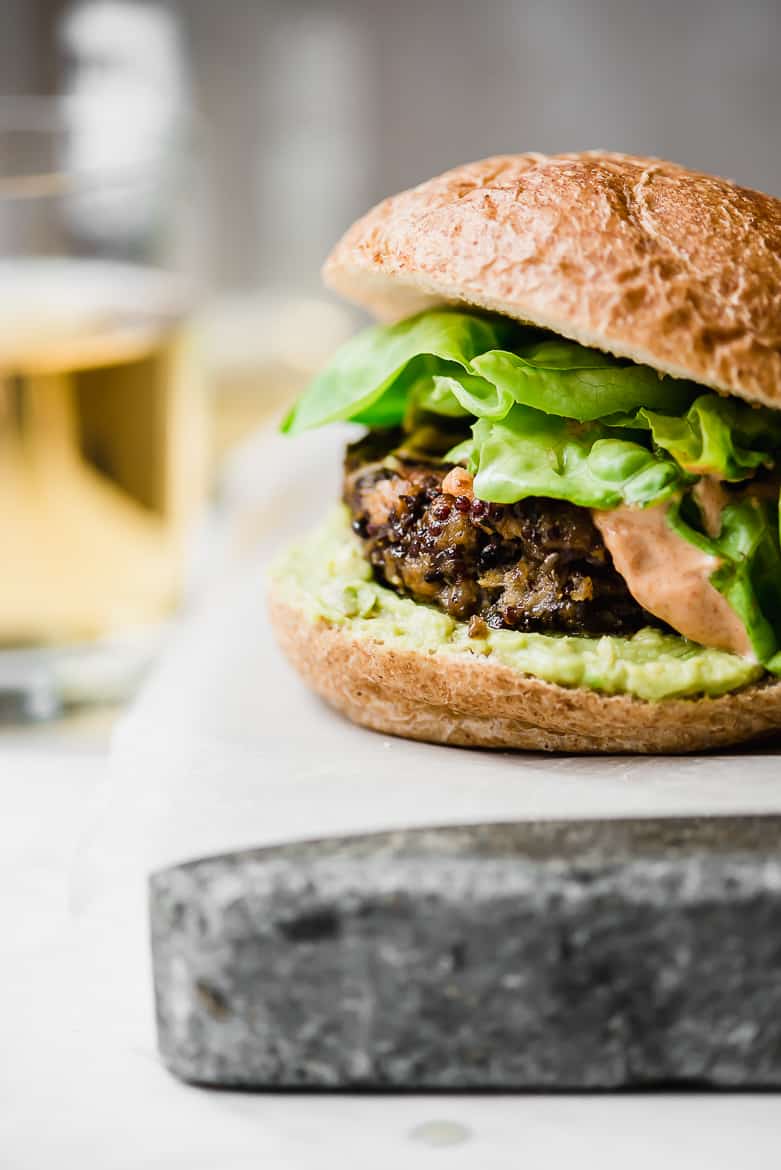 Ingredients
Pimentón aioli:

1

cup

vegenaise

or mayo

1

Tablespoon

hot or sweet smoked paprika

pimentón

1

small garlic clove

grated or minced

juice of half a lemon

Veggie Burger

1-19

oz

can black beans

drained and rinsed

1

medium sweet potato

peeled

1

Tablespoon

extra-virgin olive oil

1

red or yellow onion

finely diced

2

large garlic cloves

minced

1

Tablespoon

cumin

1

Tablespoon

chili powder

1

teaspoon

dried oregano

2

teaspoon

sweet smoked paprika

pimentón

1/4

cup

parsley leaves and tender stems

finely chopped ( or cilantro)

1

cup

sunflower seeds

toasted *(see notes)

2

tbsp

toasted or regular sesame oil

1/2

cup

low-sodium soy sauce

I use Tamari

1 1/2

cups

cooked quinoa

2

cups

panko bread crumbs

1

cup

rolled oats

optional

1/2

teaspoon

sea salt

Freshly ground black pepper to taste

1-2

beaten eggs

only if needed **(see notes)

2

Tbsp

vegetable oil

Options for serving

Burger buns

or lettuce leaves

Pimentón aioli

1

avocado

peeled and mashed

Lettuce
Instructions
Make the pimentón aioli
In a medium bowl, mix all the ingredients well. Cover and refrigerate until ready to use.
Make the Veggie Burger
Pulse 2/3 of the black beans in a food processor until almost pureed. Add the pureed beans to a large mixing bowl along with the remaining beans. You can also use a potato masher; mash the beans until 2/3 of the mixture is a bean "paste" while leaving about 1/3 of the beans mostly intact.

Cut the sweet potato into wedges. Using the shredder attachment of the food processor run the sweet potato down the chute. If you don't have a food processor; leave the sweet potato whole and shred the sweet potato using the large holes of a cheese grater.

Place a medium skillet over medium-high heat and add the tablespoon of oil. Once oil is shimmering stir in the onion, sweet potato and a pinch of salt. Sauté for 3 to 5 minutes, until the onion softens. Add the garlic and sauté for 1 more minute. Transfer the onion mixture into the bowl with the mashed beans.

Stir in the cumin, chili powder, oregano, smoked paprika, parsley or cilantro, sunflower seeds, sesame oil, and soy sauce, and mix until thoroughly combined.

Add in the cooked quinoa, rolled oats, panko, salt and pepper and stir to combine.

If the mixture feels too dry, add 1-2 beaten eggs or egg substitute (see notes).

Shape the dough into 10-12 patties (roughly 1/3 cup of dough per patty) ensuring to pack the dough together tightly as this will help it stick together.

Heat the 2 tablespoons oil in a large non-stick or cast-iron skillet over medium-high heat. Add the patties (in batches if necessary) and cook until browned on the bottom, about 4-5 minutes, adjusting the heat if necessary. Turn and cook until the other side is browned, 4-5 minutes.Try not to flip the burgers too soon or move them around while cooking so they develop a nice crust.

To assemble the burgers, slice each bun in half and spread both sides with the aioli. Spread the mashed avocado on the bottom bun. Put the burger on top of the mashed avocado, then add a bit more aioli and lettuce, if desired. Alternatively, use lettuce wraps with your desired toppings. Leftover burgers will keep in an airtight container in the fridge for 2 to 3 days, or you can freeze cooled patties for up to 1 month.
Notes
*Toast the sunflower seeds:
Add the sunflower seeds to a hot frying pan and toast over a medium heat for 5-6 minutes, stirring often, until fragrant and golden. Tip into a bowl to cool.
**Egg replacement (for 1 egg):
1 Tbsp flaxseed meal (ground raw flaxseed)
2 1/2 Tbsp water
Whisk the ground flax and water in a small bowl and set aside for about 5 minutes so it can thicken.