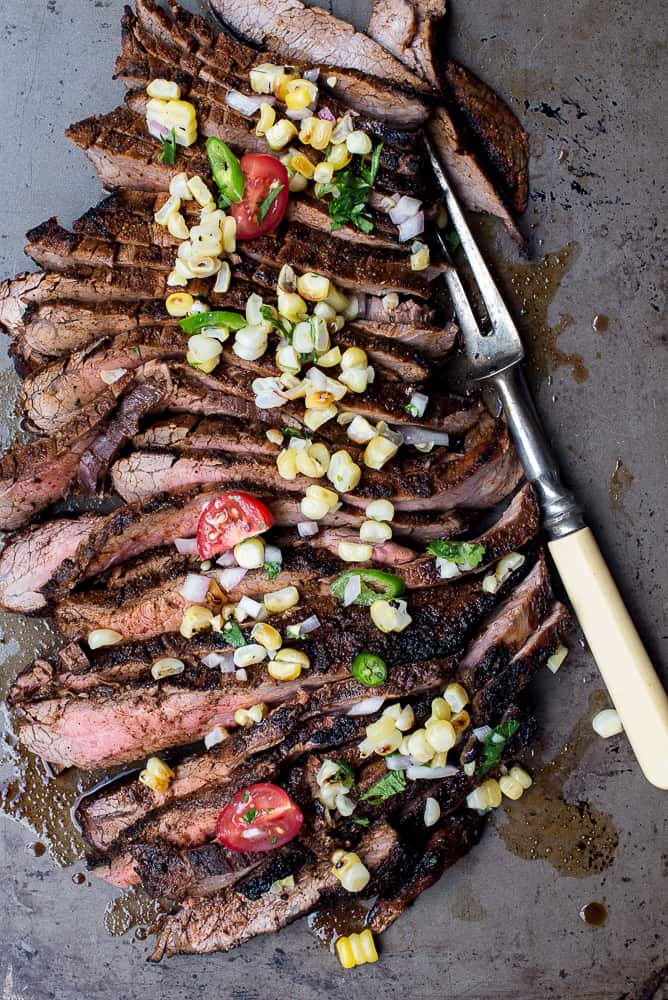 I love nothing more than getting up early and roaming the farmer's markets with no real goal or recipe in mind, letting the fresh produce dictate my next meal. I find it so liberating to cook what the season is offering without having to cross-reference recipes or go on exhaustive searches for specific ingredients. This time, however, on my bi-weekly venture to the market, I did arrive with a short list; corn and cherry tomatoes. The markets are bursting with beautiful, golden corn and fat, juicy tomatoes and I had a Grilled Corn Salad recipe to write using these ingredients. After writing and photographing the recipe (coming soon) I was left with extra grilled cobs of corn in the fridge that could not go to waste. Enter the genius folks at Bon Appetit who never fail me.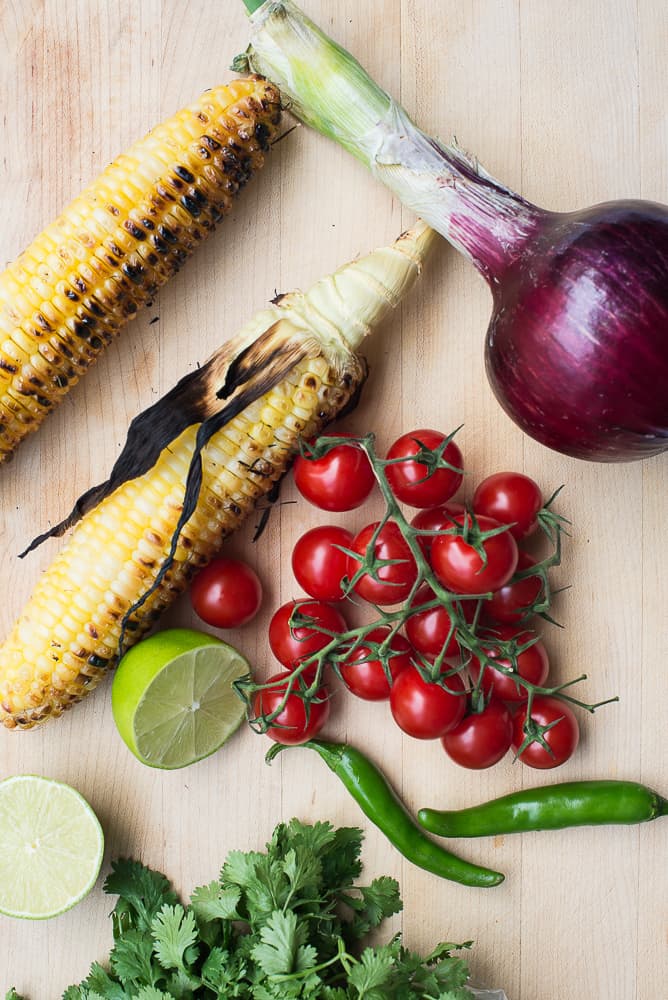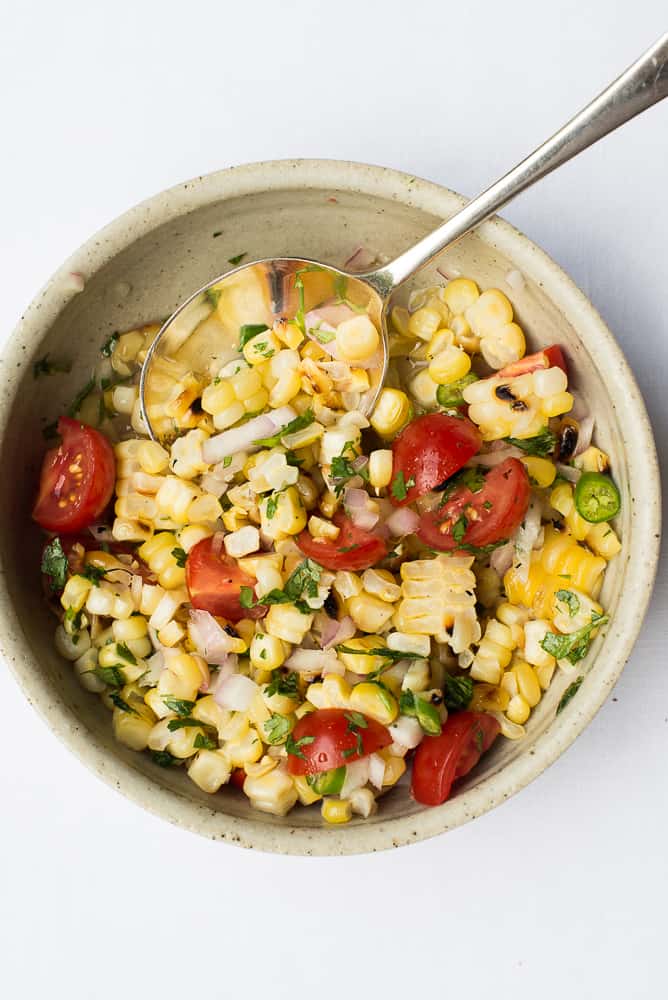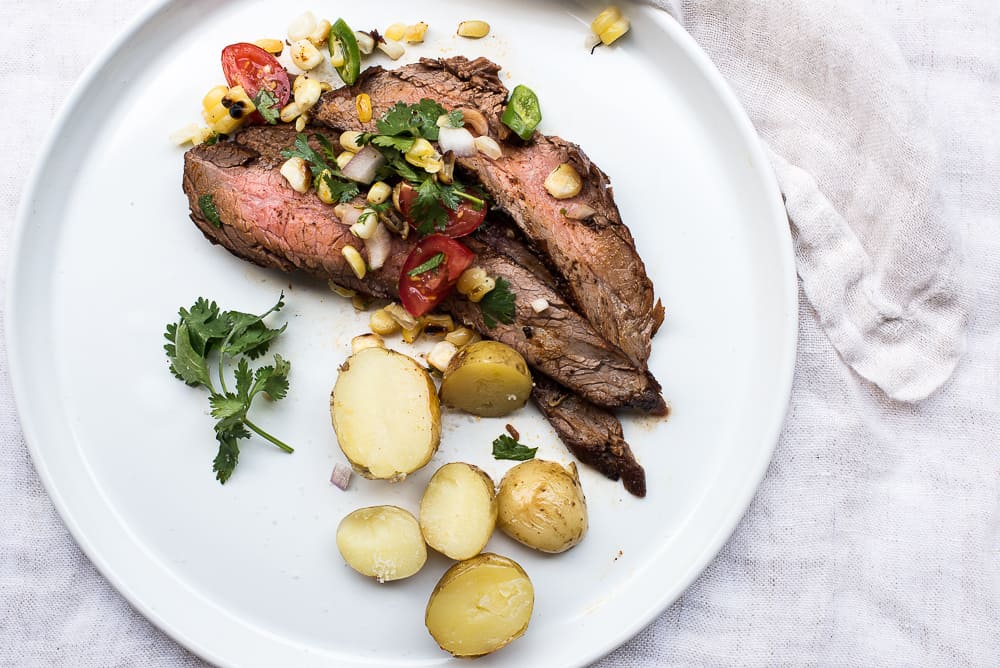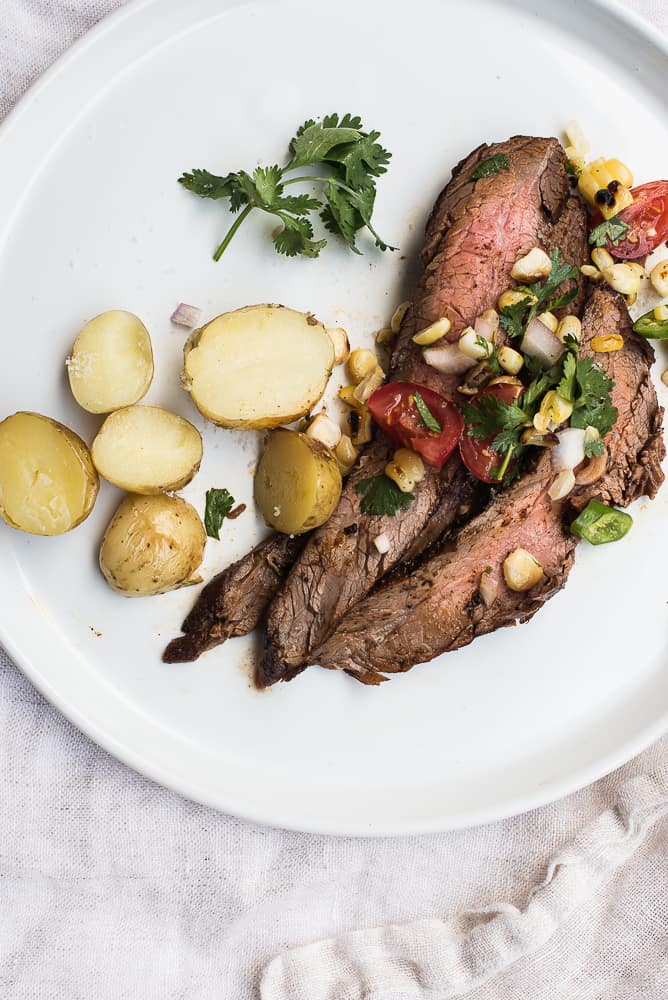 This flank steak with grilled corn salsa just couldn't be easier. The steak is rubbed with dry spices and therefore does not need to marinate ahead of time. Grilling the corn takes maybe 15 minutes from start to finish and from there, a quick slicing of cherry tomatoes, onions, jalapeño, and cilantro, is all that is left. So even if you don't have leftover pre-grilled ears of corn in your fridge, you will love this straight-forward recipe that comes together quickly and with few ingredients. Peak-of-the-season corn and tomatoes are shining right now at all the farm stands so you won't have to go far to buy fresh and juicy bags of both.
I served the steak and salsa with beautiful new potatoes that are also abundant at the market. I par boil the potatoes until almost tender, drain, then dump them on a baking sheet with a generous drizzle of olive oil and place them in a preheated oven to finish cooking and browning. So good. The steak, salsa and potatoes also travel well, so whether eating in the comfort of your home or taking it along to a beach day, you will thoroughly enjoy this defining and delightful summertime meal.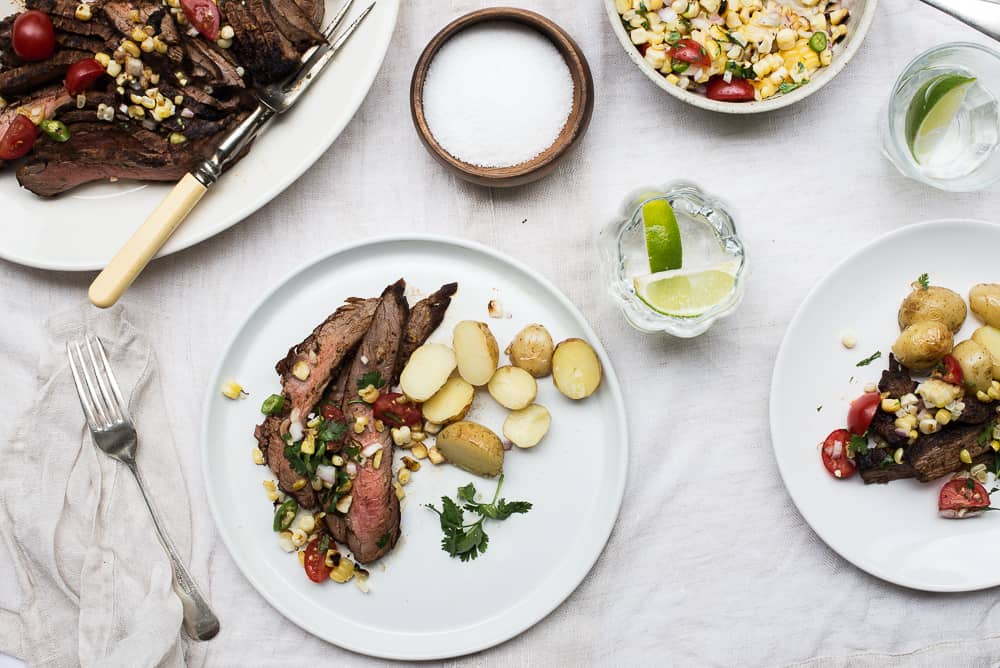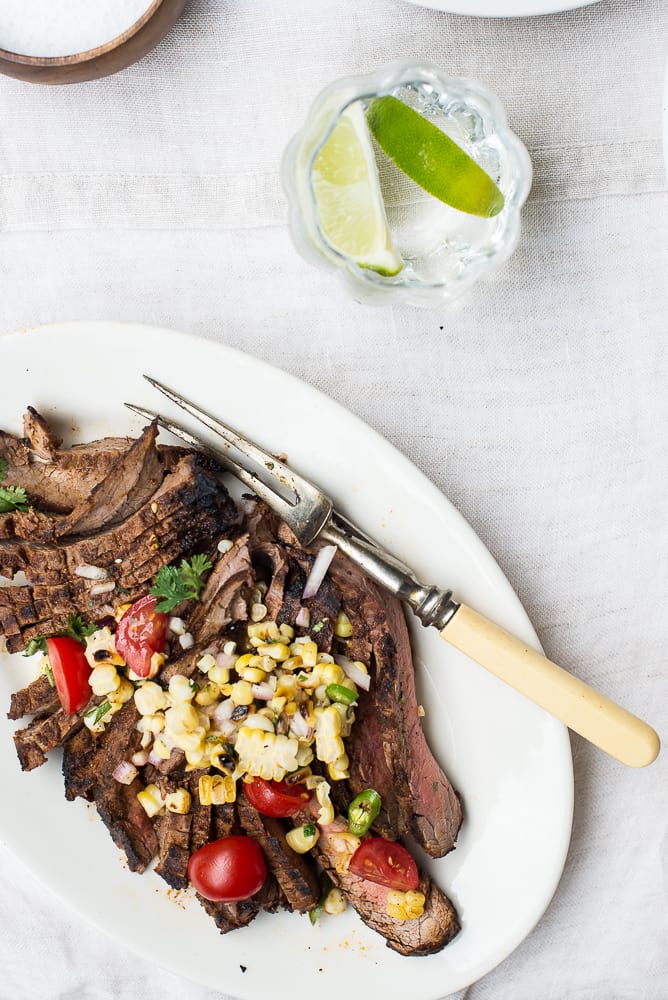 Ingredients
For the Dry Rub
1

Tablespoon

light brown sugar

1

Tablespoon

ancho chile powder

1

Tablespoon

paprika

1

teaspoon

cayenne pepper

1

teaspoon

garlic powder

1

teaspoon

mustard powder

1

teaspoon

ground coriander

1

teaspoon

ground cumin

2

teaspoons

kosher salt

2

teaspoons

freshly ground black pepper

2

Tablespoons

olive oil
For the Steak and Salsa
3-4

ears of corn

not shucked

1/4

red onion or 1 large shallot

finely chopped

1

jalapeño pepper

seeds removed, finely chopped

1

pint

cherry tomatoes

halved or quartered

1

cup

fresh cilantro

coarsely chopped

1/3

cup

fresh lime juice

Kosher salt to taste

Freshly cracked pepper to taste

2

pounds

Flank Steak
Instructions
For the Dry Rub
In a small bowl, combine brown sugar, ancho chile, paprika, cayenne, garlic powder, mustard powder, coriander, cumin, and salt and pepper.
For the Steak and Salsa
Preheat grill for high heat.

Remove all but one layer of husks from corn. Grill corn, turning occasionally, until lightly charred all over, about 10-12 minutes total. Let cool.

Cut kernels from corn and place in a medium bowl.

Add onion, jalapeño, tomatoes, cilantro and lime juice to corn and season with salt and pepper. Toss to combine and set aside.

Coat steak with all of the dry rub and drizzle with 2 Tablespoons olive oil to help rub adhere.

Grill steak, flipping once, until nicely browned about 4-5 minutes per side for medium-rare.

Transfer steak to a cutting board and let rest for 10 minutes.

Slice steak against the grain and serve topped with salsa.