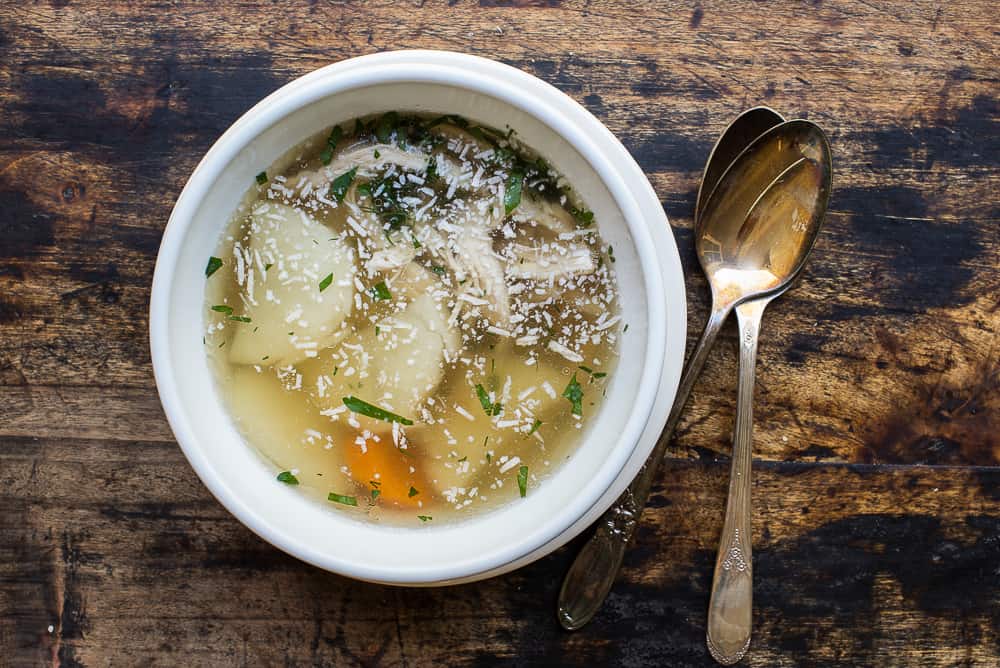 I have a soft spot for chicken soup. When I was a child, I used to believe my mother had invented homemade chicken soup. This was mostly due to the fact that growing up, without fail, we had chicken soup every single Saturday afternoon. Somehow, it was my mother's idea of an easy dish. For her, chicken soup was a reprieve from the complicated weekday meals that always included four or five main dishes. She was also well aware of the restorative benefits of chicken soup, telling us the stories of how when she was young mothers were fed the soup daily for 40 days after giving birth. The chicken soup was believed to be essential for them to regain their strength and good health, a tradition that at the time I found so ludicrous yet now seems so wise.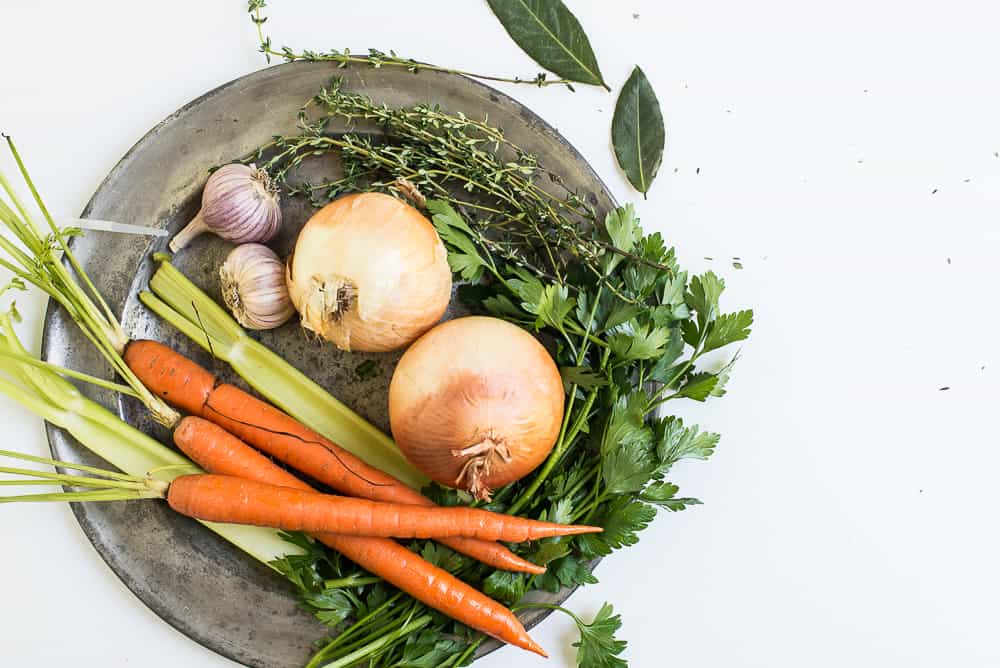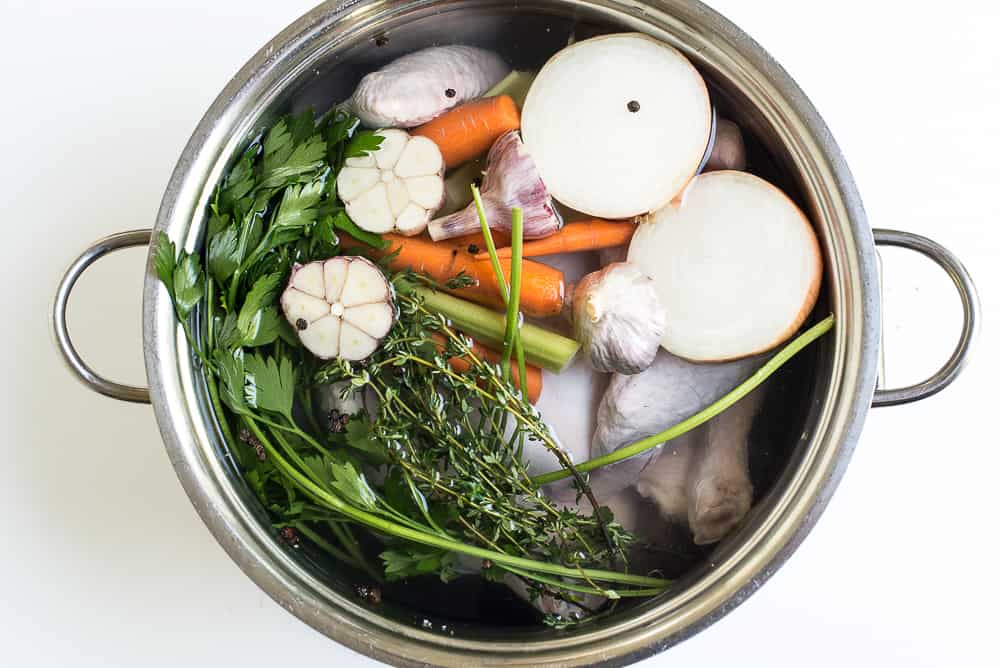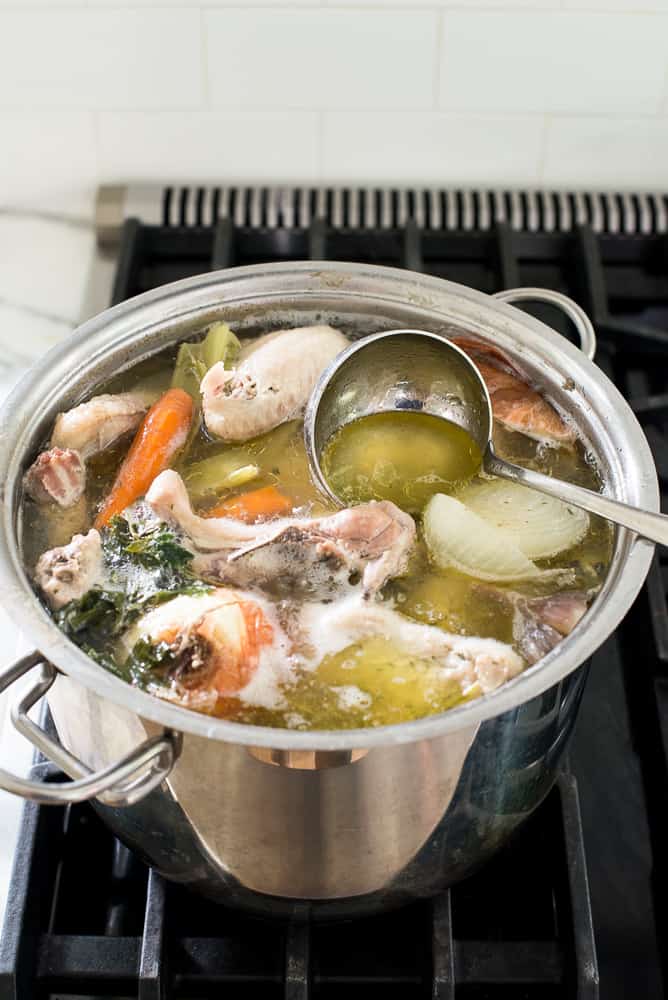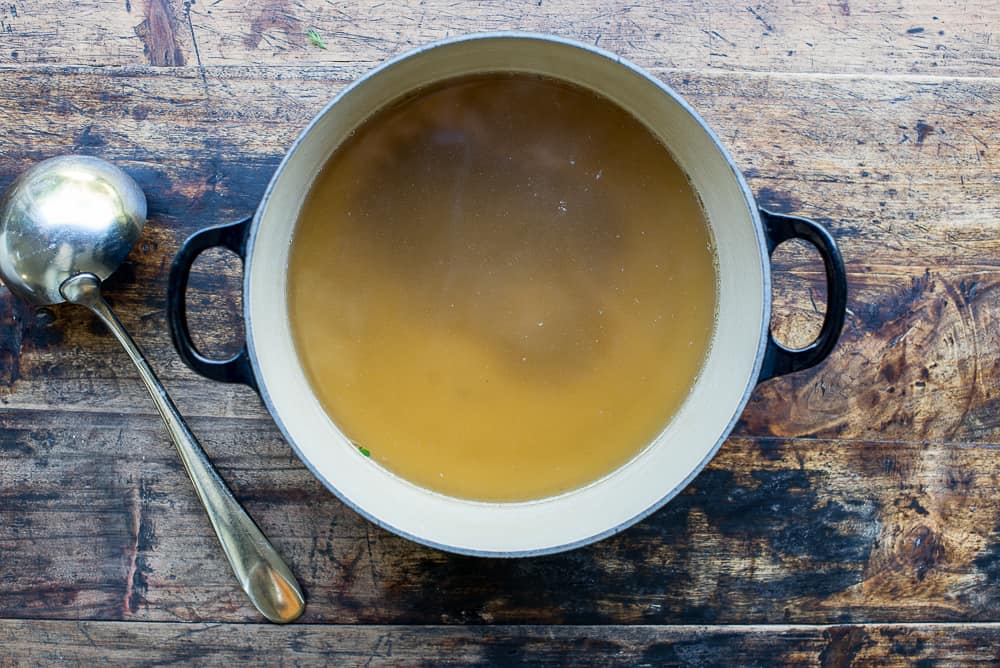 Unlike other heavy soups associated with nostalgia and comfort, chicken soup is one you will welcome during any season of the year. Kept simple, it will be your best companion through a bout of nasty coughs and colds. Unfortunately I do not have my mom's exact recipe for chicken soup, probably because she didn't have one. There are a zillion ways to make chicken soup and everyone has their favourite methods and versions.  It took many years to find my own, but I finally feel this chicken soup has the same fragrant flavours I remember from my youth. Now when I make chicken soup, it catapult's me back to my childhood. I feel comforted and restored. Since we always have chicken soup as a meal, the addition of some hearty vegetables is a must. I like to cook potatoes, carrots, and noodles separately in order to not alter the flavour of the broth. This also gives everyone the freedom to add what they like to their own bowl. Grated parmesan, when serving, is not something I had growing up but we now all love.
Don't be put off by the long list of ingredients. A perfectly great chicken stock is as simple as throwing any vegetables and chicken parts you have on hand into a pot, covering it all with water, and letting it simmer away. I have often made stock using only bones, which will not be as flavourful but still better than store-bought.
This is the chicken soup I make in memory of all the love my mother would put into hers, but more importantly, it is the one I make because her chicken soup is still the most delicious soup I have ever had.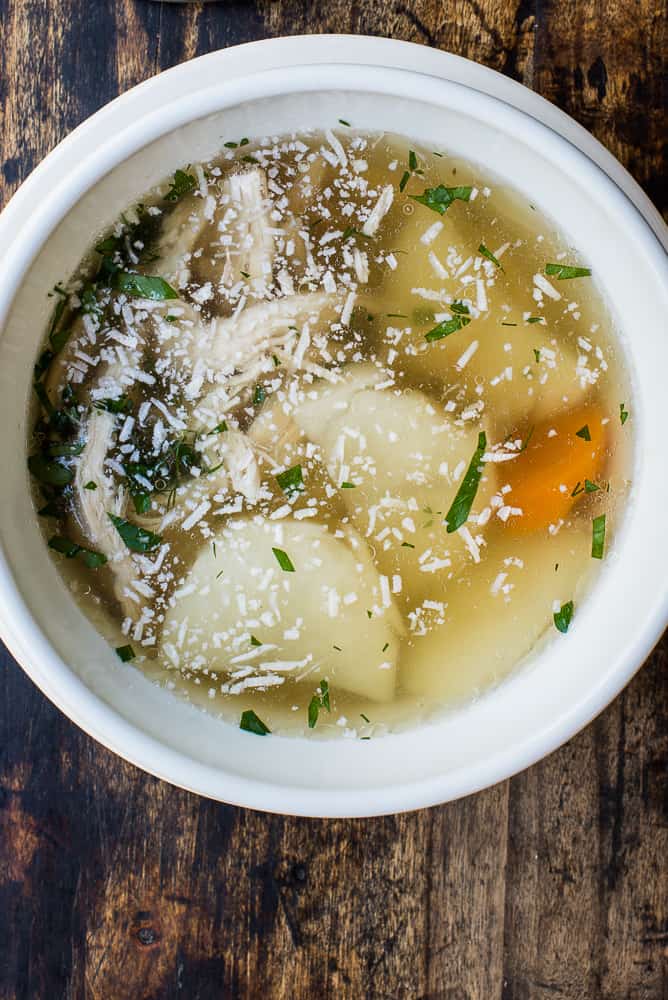 Print Recipe
Pin Recipe
Homemade Chicken Stock And Chicken Soup
There is a very good reason chicken soup is everyone's favourite soup on the planet. It comforts and restores and gives you strength for what lies ahead. The best part is you don't need any real skills to make it. Sure, making chicken soup is a labour of love, but once you make it, you will be so happy you did.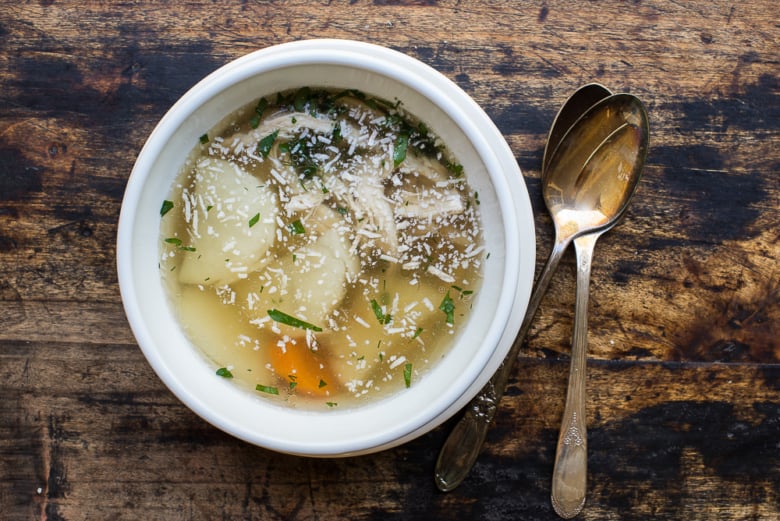 Ingredients
For the stock:
1 5- to 6-

pound

chicken

*1 pound chicken wings

optional

3

quarts

cold water

plus more as needed

**1 splash white wine or apple cider vinegar

2

medium carrots

peeled and quartered

3

stalks celery with leaves

cut in half

1

medium yellow onion

with peel, cut in half or quarters

1

whole clove garlic

cut in half

8-10

sprigs Italian parsley

10

black peppercorns

5

sprigs fresh thyme or 1 teaspoon dried

1

small bay leaf

2 to 3

teaspoons

kosher salt

or less to taste
For the chicken soup:
2

large carrots

peeled and sliced into 1 inch pieces

3

large yukon gold or red potatoes

peeled and sliced into 1/2 inch thick rounds or cubes

9

ounces

thin egg noodles

or soup noodles of your choice

8

cups

chicken stock

2

cups

chopped

or shredded cooked chicken

1

cup

freshly grated Parmesan cheese

optional, but delicious

Chopped fresh parsley or dill

for garnish (optional)
Instructions
For the stock:
Place the chicken in a 6- to 7-quart soup pot and add about 3 quarts cold water, or enough to cover chicken.

Slowly bring to a low boil over medium heat.

Skim foam as it rises to the surface (you can skip this step if desired).

When foam subsides, add remaining ingredients and keep at a low simmer

If making chicken soup, using tongs, carefully remove the chicken after it has cooked for 1 hour, and place in a shallow plate. Let cool slightly and remove skin and bones. Shred chicken into bite-size pieces and set aside.

Return the chicken bones back to the stock pot and continue cooking for 1-1 1/2 hour longer.

Add more water during cooking if chicken is not almost fully submerged.

If you are not making chicken soup, simply let the stock simmer for 2 - 2 1/2 hours total and as long as 12-24 hours in a slow cooker. Once cooked, remove all chicken, bones, and vegetables. Ladle, or pour, through a fine mesh sieve into a large bowl or quart-sized containers and refrigerate overnight. The next day, skim off the fat at the top. The stock can be refrigerated for up to 5 days or freeze for up to 3 months.
For the chicken soup:
In a large pot, place potatoes and carrots, cover with cold water and bring to a boil. Reduce to a simmer and cook until just tender. Drain and set aside.

Cook noodles according to package instructions. Drain and set aside.

Meanwhile, in a medium pot, heat 8 cups of chicken stock. Taste and adjust seasoning.

To serve soup, spoon shredded chicken, potatoes, carrots and noodles into soup bowls. Add hot broth to bowls and top with chopped parsley, dill and Parmesan cheese, if desired.
Notes
*Though not essential, chicken wings are strongly recommended. Chicken wings have connective tissue that break down into gelatin which will add more body and flavour to the broth.
**Adding acidic wine or vinegar during cooking helps to draw minerals from the chicken and into the broth.
To save time and clean-up, you can cook the vegetables and noodles with the strained broth, but I prefer to cook them separately so as not to alter the flavour of the broth. This also prevents the leftover vegetables and noodles from getting mushy.