If I don't watch it this website could easily turn into a blog for all things rice. In my kitchen, rice has always come first when I need a sidekick for a winter stew, a veggie curry, fish or meat — you get the drift. If, for some reason, a few days have gone by where rice has not made an appearance, I start to crave it — a small bowl of it, just on it's own, will suffice. Simply put, it soothes and comforts me more than any other food. Although some of you may not feel the same way about this starch, as autumn kicks in, I am sure you will love this mejadra — an Arab lentil and rice dish made with warming spices such as cinnamon, turmeric, all-spice and cumin which then gets topped with crispy fried onions. So good.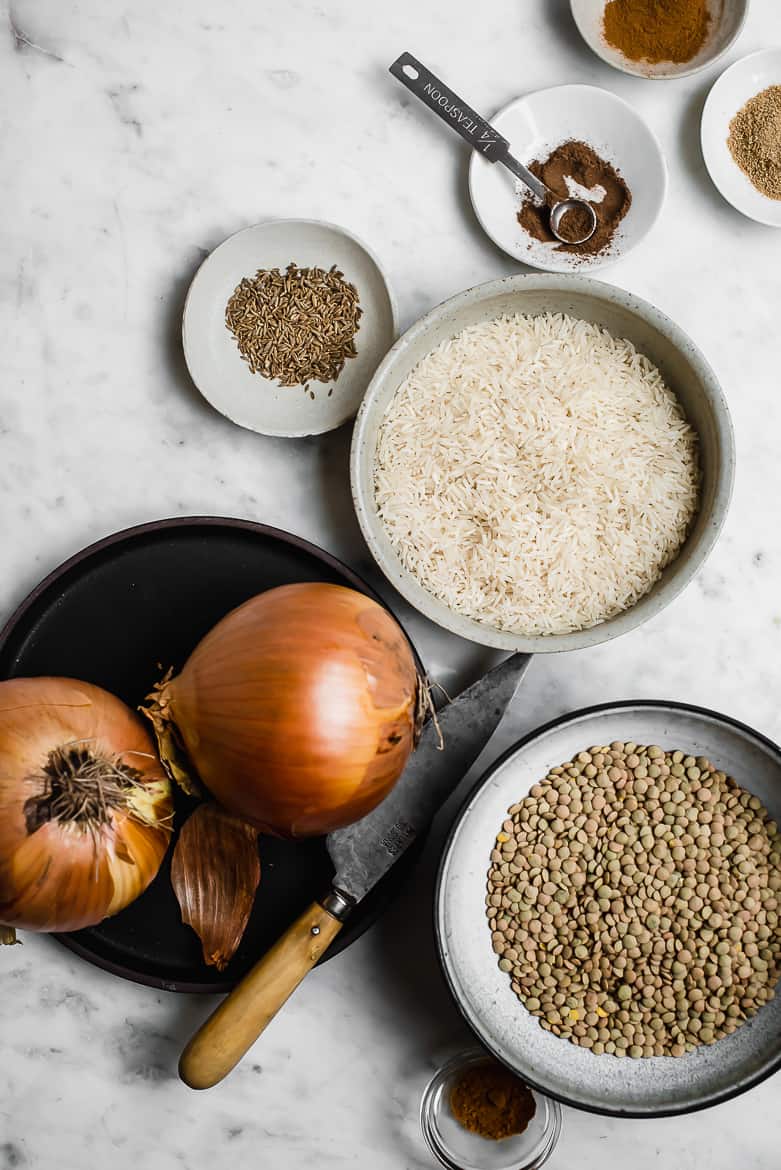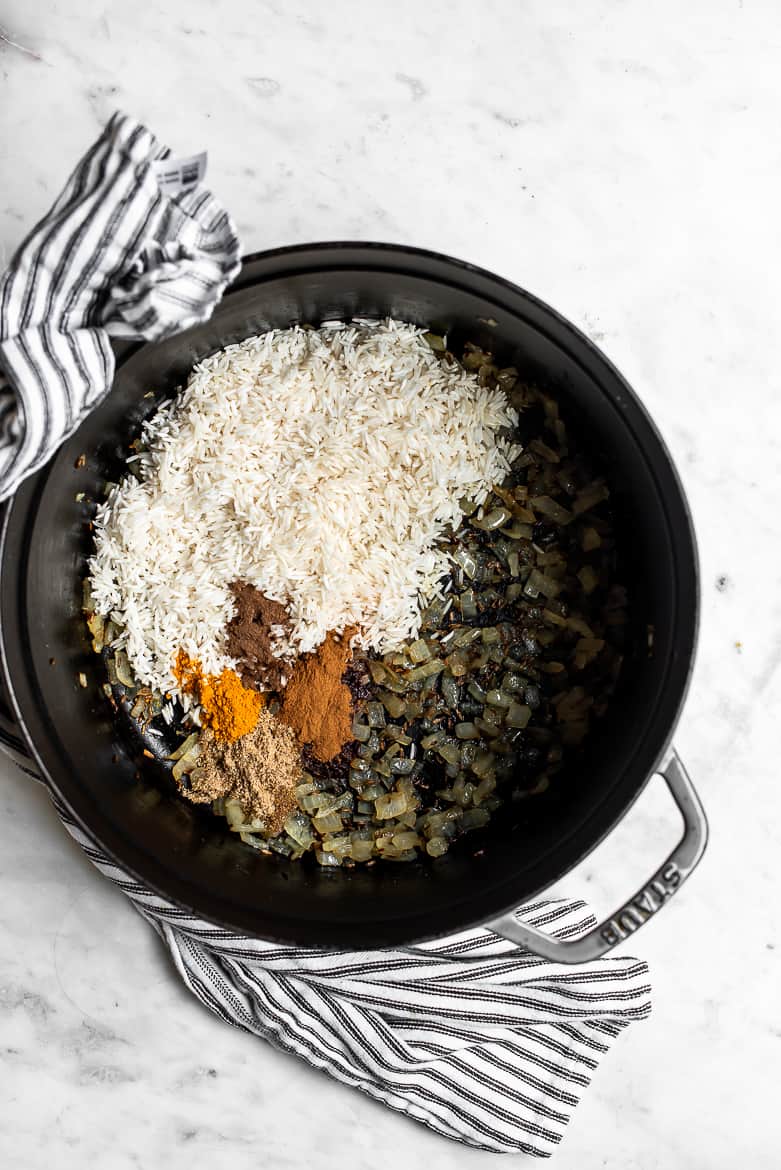 This wonderful recipe for Mejadra comes from Ottolenghi's Jerusalem cookbook and unlike most of his infamous complicated recipes, this one is dead simple and calls for ingredients that are likely to be stocked in your pantry. The fried onions, however, are unquestionably a bit of a pain. Aside from the mess (and unhealthy factor) the main reason I despise frying is because finding ways to dispose of the used oil is way too challenging. This is a tough one, though, because the fried onions are next level delicious and under no circumstance can be left out. So I found a compromise and sauté the onions in a very hot skillet with only a few tablespoons of oil until some of the onions get very crispy and some just soft. Still delicious and no oil mess to deal with. I also like to cook some diced onions with the rice and lentils for a bit more flavour but you can eliminate this step if you wish. Important to note, when I made this mejadra the first time and followed the recipe exactly, my rice was undercooked, almost inedible. So I use a bit more water than what the original recipe calls for but perhaps the difference is in the brand of basmati used. I always use the Tilda brand and the amount of water listed in my recipe works perfectly for me.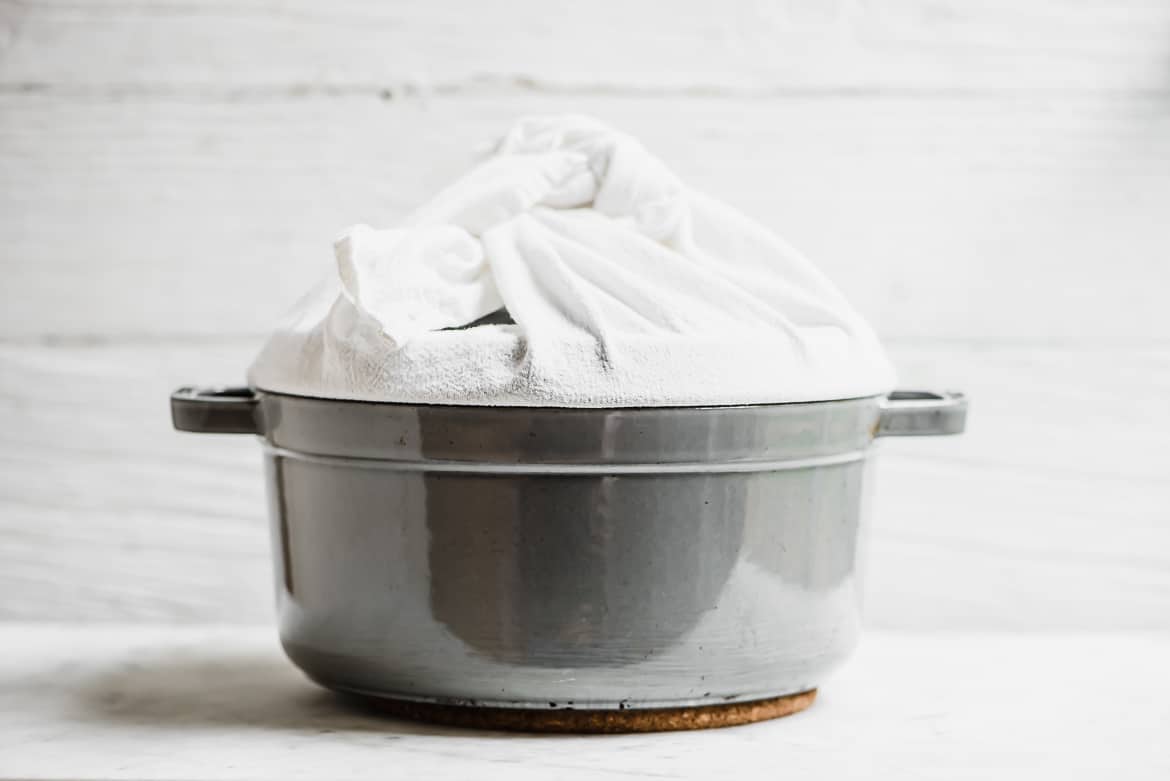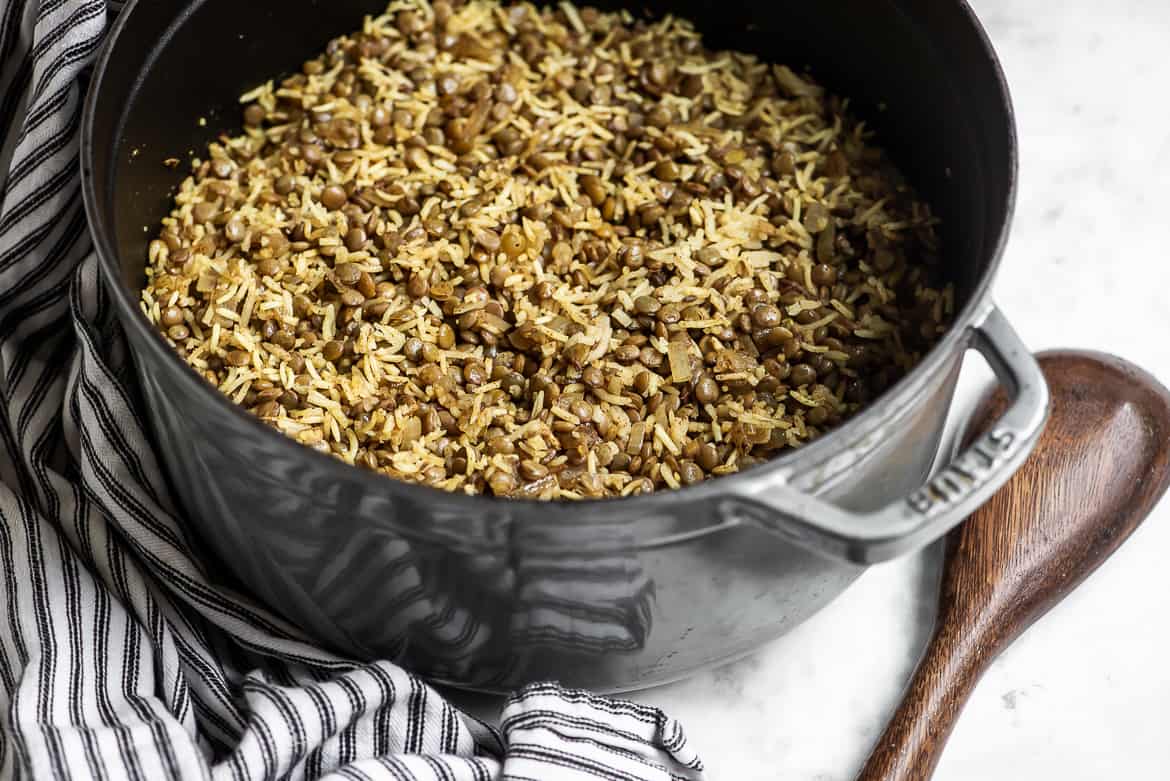 I like to serve my mejadra alongside a simple roasted chicken or a very saucy vegetable stew but it is quite fine and filling all on it's own as a light meal. Traditionally, to serve, the mejadra gets topped with a yogurt and cucumber combination but I keep it simple and add only garlic and lemon to the yogurt. You can skip the yogurt if you're avoiding dairy but I absolutely love it with the mejadra and could never leave it out. Mejadra heats up beautifully the next day and if you top it with a fried egg, even better.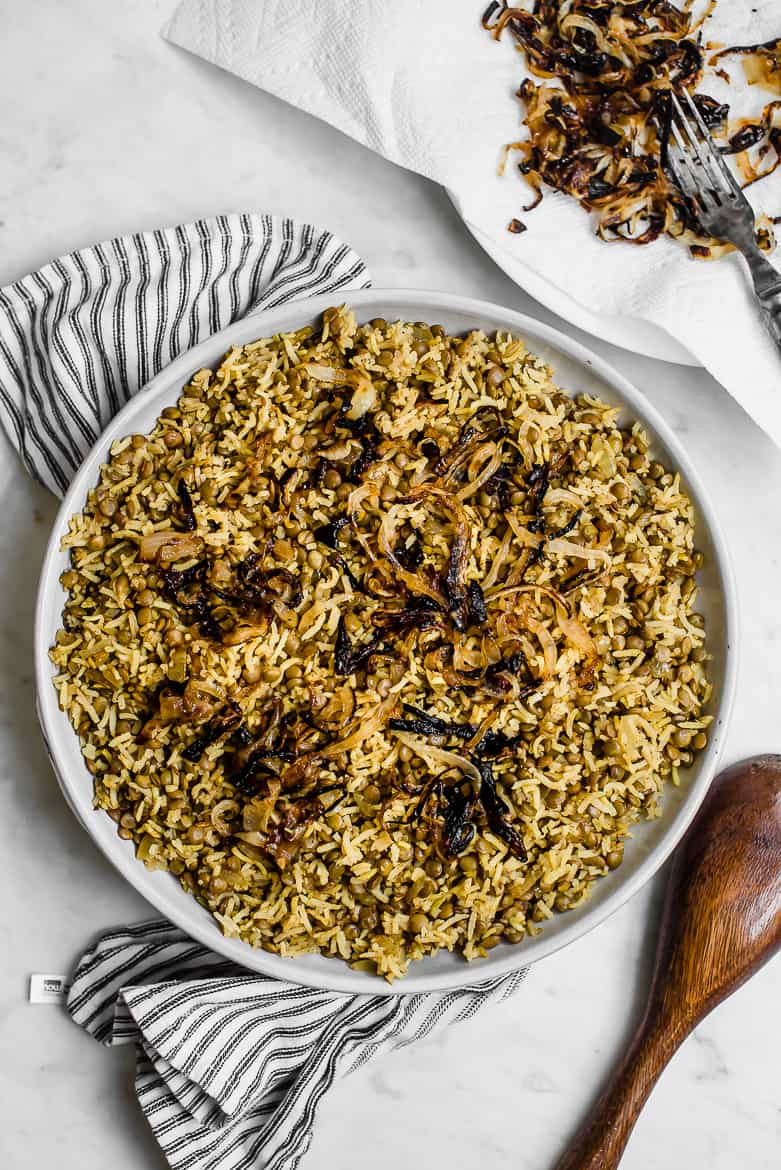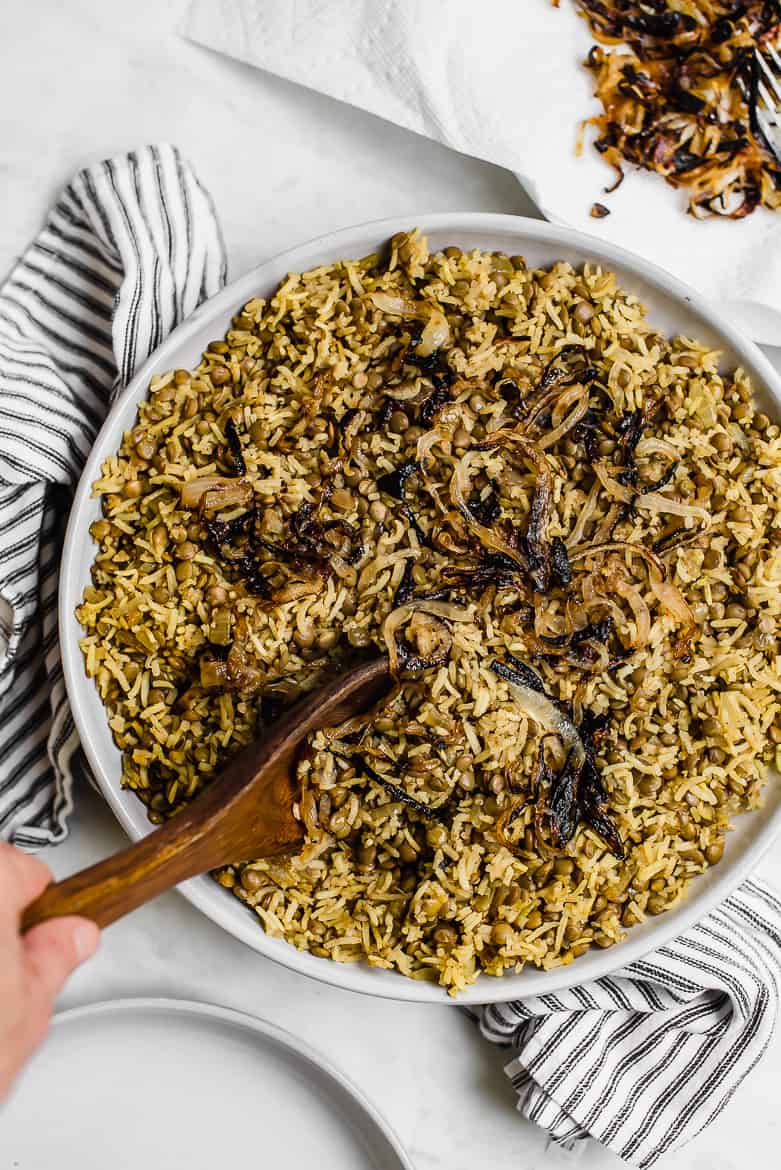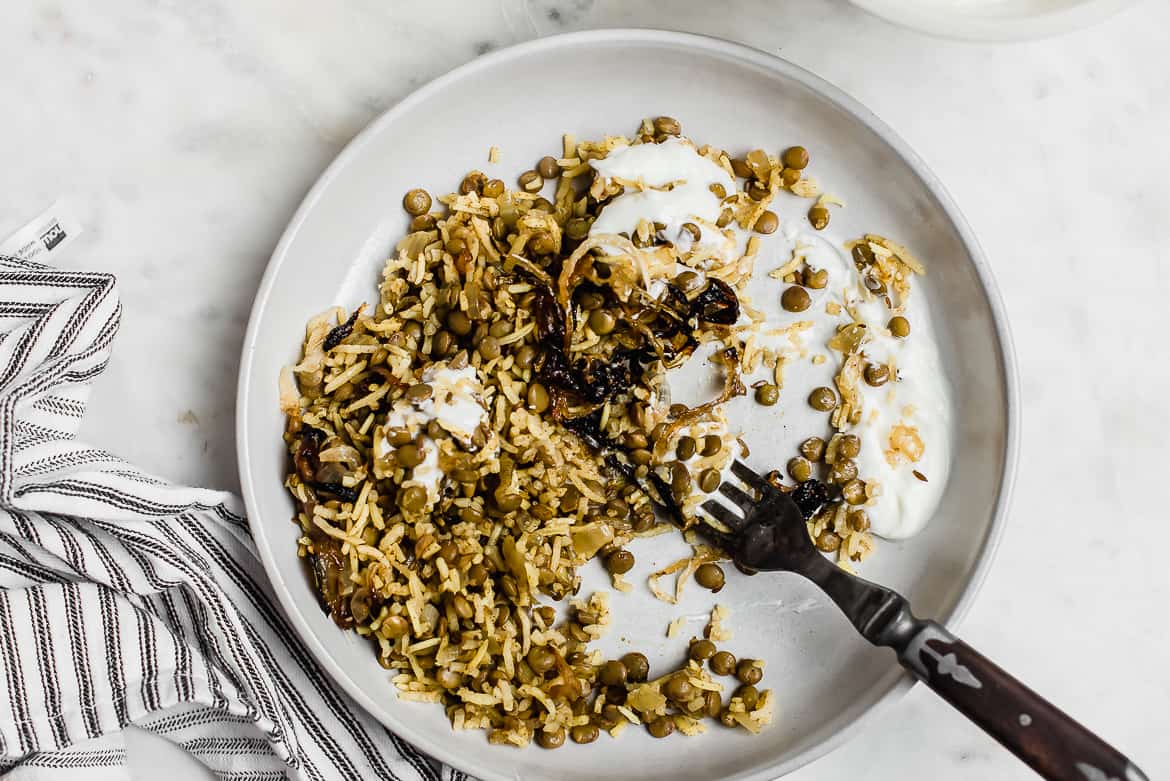 Ingredients
1 1/4

cups

green or brown lentils

2

large onions

divided

4

Tablespoons

neutral oil

I like sunflower oil or avocado

2

teaspoons

cumin seeds

2

tablespoons

olive oil

1

cup

basmati rice

1

teaspoon

ground turmeric

1 1/2

teaspoons

ground allspice

1 1/2

teaspoons

ground cinnamon

1

Tablespoon

ground coriander

1

teaspoon

coconut or cane sugar

Salt and freshly ground black pepper to taste

2

cups

water

Salt and freshly ground black pepper to taste

For Serving:

Plain Greek yogurt

1

clove

garlic

crushed or grated

1/2

lemon

juiced

1/2

teaspoon

kosher salt

pinch

of ground cayenne

optional
Instructions
Place the lentils in a small saucepan, cover with plenty of water, bring to a boil, and cook for 12 - 15 minutes, until the lentils have softened but still have a little bite. Drain and set aside.

Peel the onions and slice 1 and a half of the onions thinly, set the other half aside. Heat the sunflower oil in a medium heavy-bottomed saucepan placed over high heat. Carefully add the sliced onion and reduce the heat to medium high. Sauté for 10 to 15 minutes, stirring occasionally with a wooden spoon, until the onion take on a nice golden brown colour and most of it turns crispy (adjust the temperature if the onion is browning too quickly). Transfer the onion to a plate lined with paper towels and sprinkle with a little salt.

Meanwhile, dice the remaining half of onion.

Place a large heavy saucepan, or pot, over medium heat. Add the cumin seeds and toast for about 1 minute. Add the olive oil and diced onion and sauté for about 5 minutes. Add the turmeric, allspice, cinnamon, coriander, rice, sugar, salt, and black pepper. Stir to coat the rice with the oil and then add the cooked lentils and the water. Bring to a boil, cover with a lid, and simmer over very low heat for 15 minutes.

Remove from the heat, lift off the lid, and quickly cover the pan with a clean tea towel. Seal tightly with the lid and set aside for 10 minutes. Fluff the rice with a fork and add half of the crispy onions, stirring gently.

Serve the rice with the remaining crispy onions and yogurt.