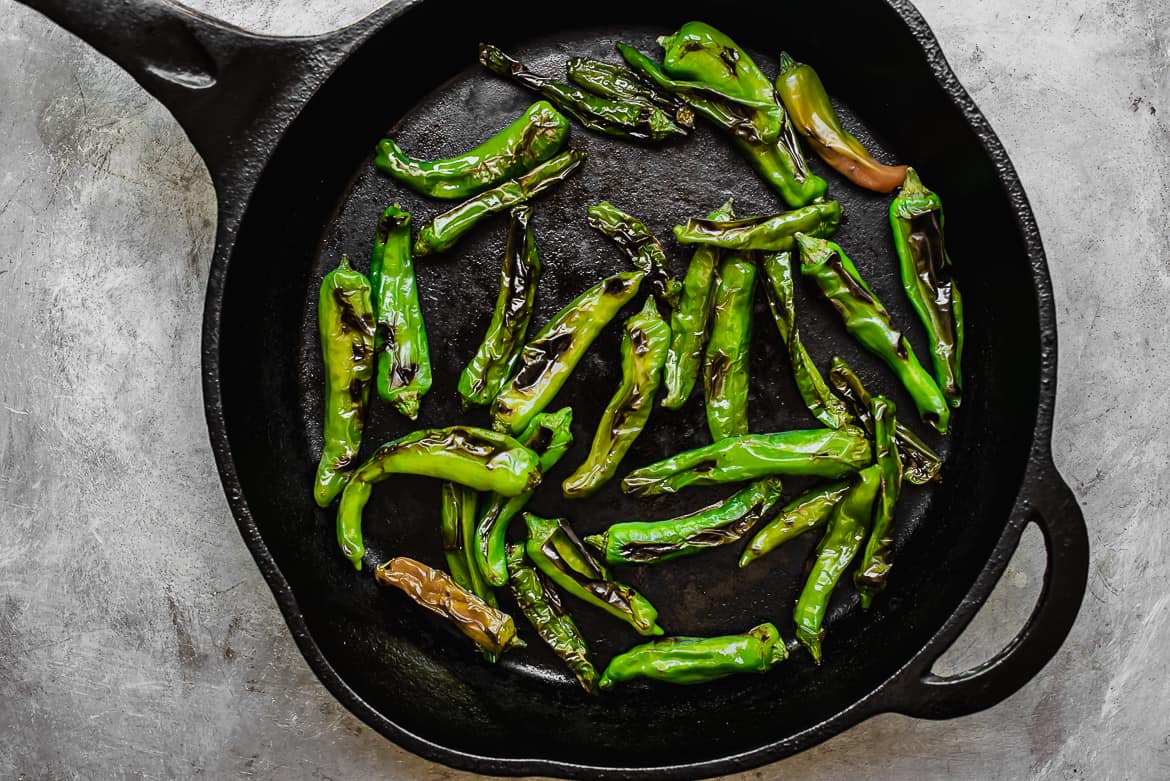 What is a Shishito Pepper
If I owned a restaurant, or a bar that served snacks, these Japanese blistered shishito peppers would most definitely be on the menu. Everyone that tries them cannot get enough. A Shishito pepper is a thin, light green pepper, slightly sweet and usually mellow in heat, though you will sometimes come across a few very spicy ones; not knowing if the one you grab will be mild or spicy is part of the fun and perhaps why they are so addictive.
Where to buy Shishito Peppers
Most well-stocked supermarkets are now selling shishito peppers — they are sold in bags and you can find them in produce with the fresh peppers. I am delighted that the main supermarket in my area (Zehrs) has finally started selling them but I am hoping I will not be the only one buying them (I can only buy so many!) so they continue to be stocked. So yes I am posting this selfishly with the intent to get you all hooked. But you will thank me. They are super fun to serve with drinks as appetizers, super delicious, and crazy easy to prepare.
Costco has also started selling shishito peppers in large bags — perfect for summer entertaining!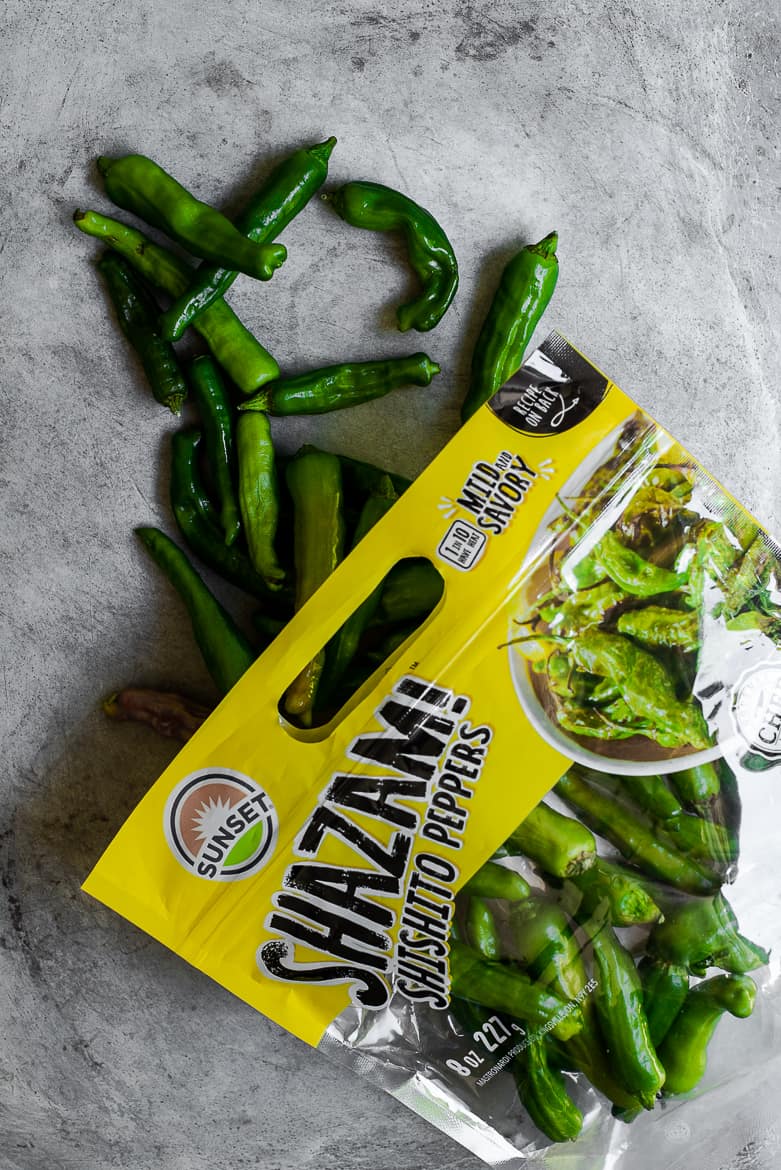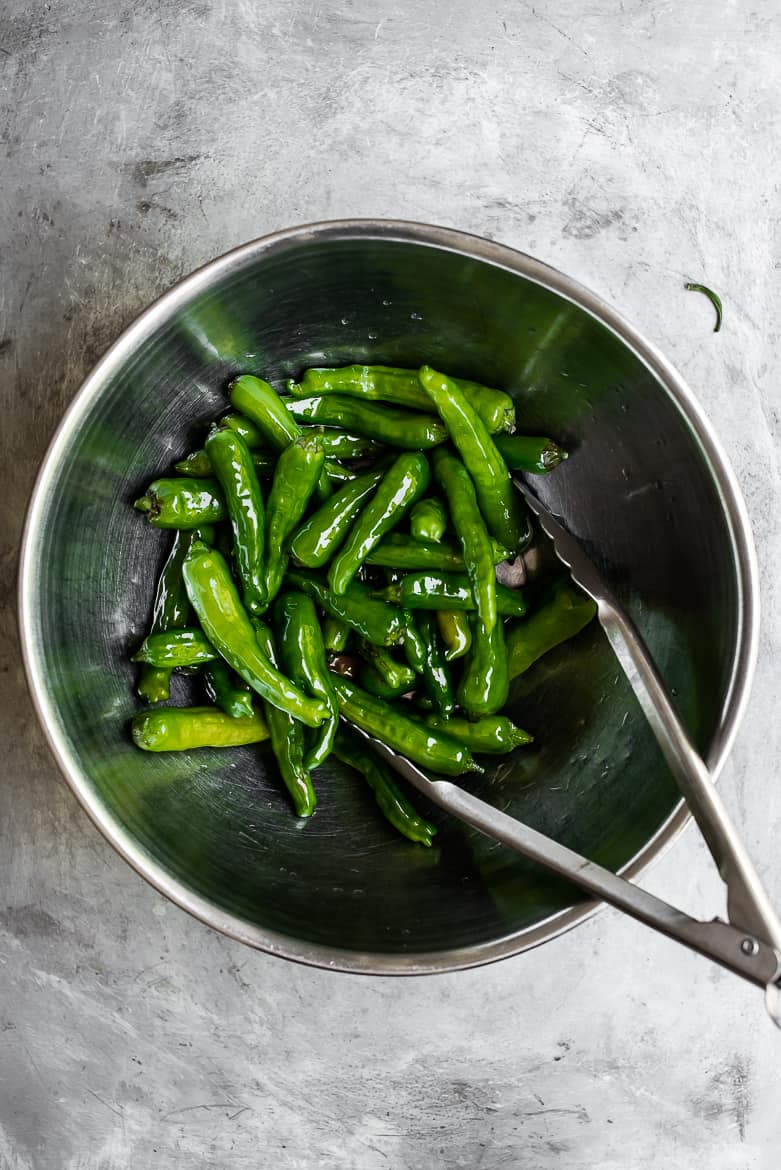 How to Cook and Serve Shishito Peppers
The skin on the shishito pepper is quite thin and tender so a quick sear on high heat, preferably on a cast iron skillet, is the key to a fantastic blistered pepper. Some prefer the peppers to remain a bit firm, others, like myself, prefer them softer. You can play around with the cooking time, which means only a difference of a minute or two, and decide which you like best.
Serve them with plenty of flaky salt, a squeeze of lemon or lime juice if you wish, and watch how, not unlike your favourite chips, you won't be able to stop at just one.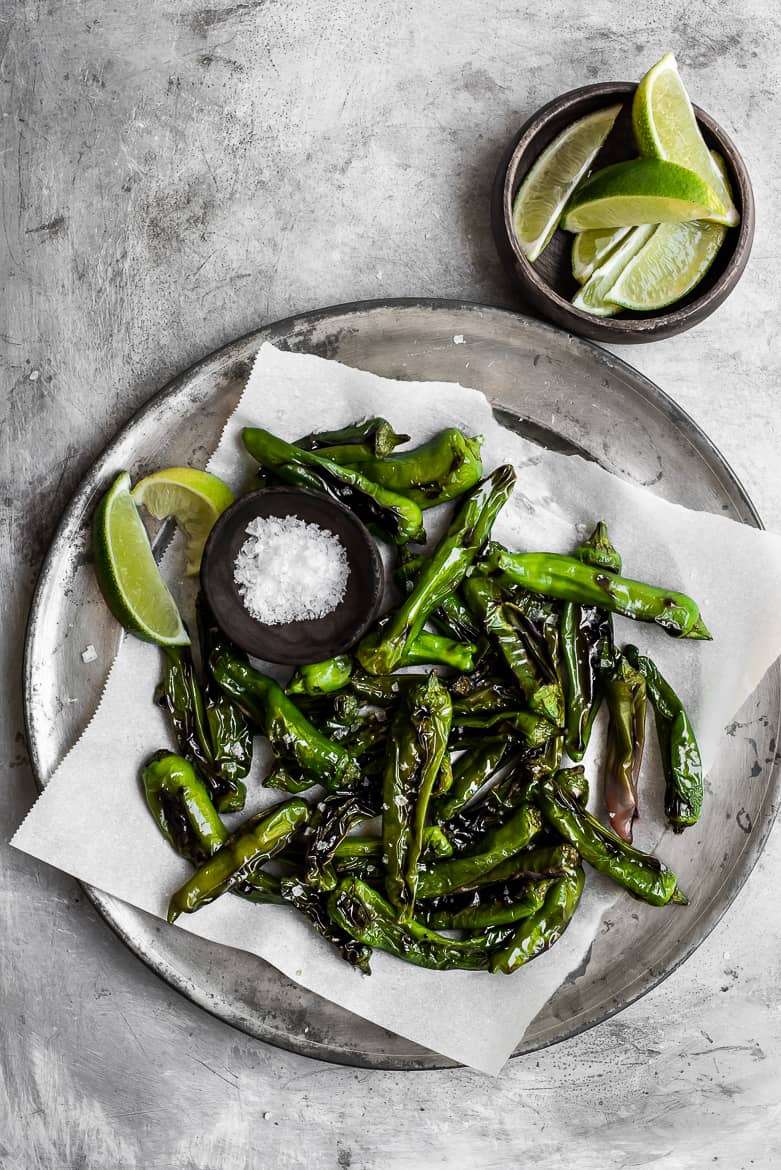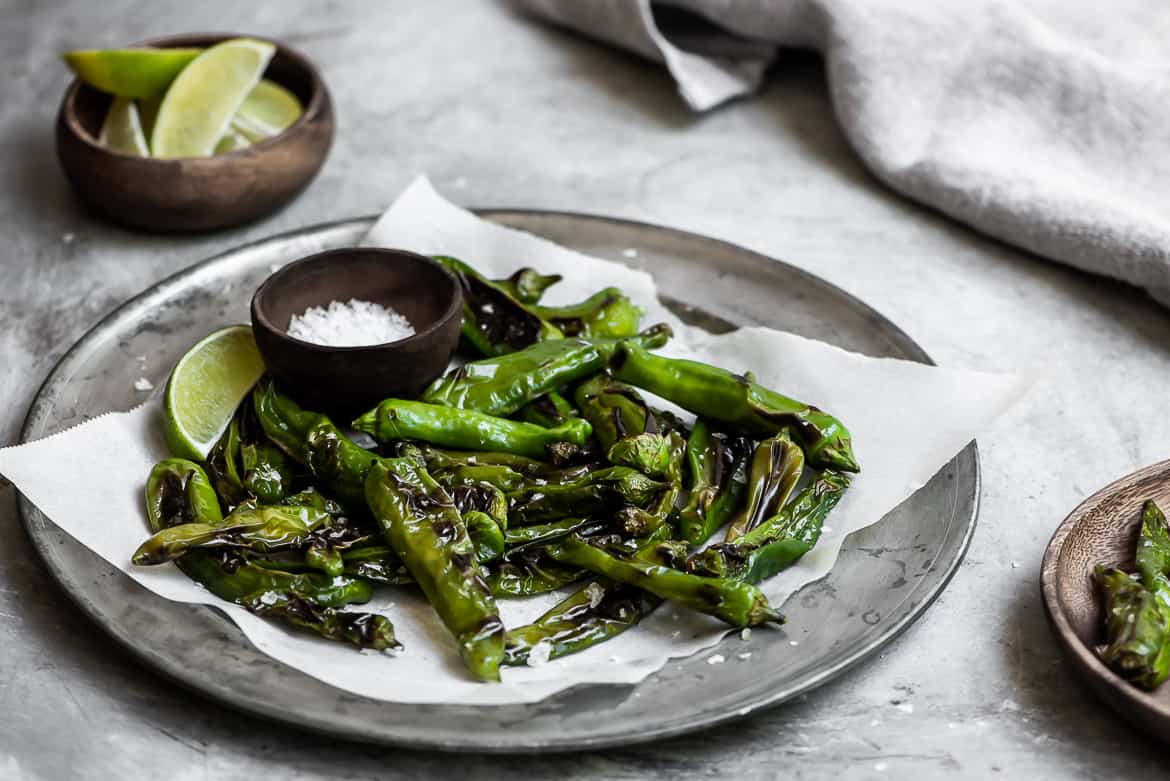 *Update: After going through many bags of this particular brand of peppers (pictured above), and many comments from other testers, it appears this brand has mostly very spicy peppers, which is unusual for shishitos. Great if you love heat but if not, seek out a different brand that has the more common mostly-mild peppers with only a few being spicy. I will keep you posted if I find one available in the Kitchener-Waterloo area. 
Ingredients
1

bag

about 3 cups shishito peppers, washed and dried thoroughly

2

Tablespoons

avocado oil or extra virgin olive oil

Flaky salt or sea salt to taste

I like this one

juice of half of a lime or lemon

optional
Instructions
In a bowl, toss the peppers with the avocado oil or olive oil.

Heat a large heavy skillet (preferably cast iron) over high heat until very hot. Add the shishito peppers. Spread out into one layer and cook until completely browned and blistered on the underside, about 2 minutes. Flip the peppers and cook on the other side, another 2-3 minutes. If you prefer the peppers a bit softer, lower heat to medium and cook another minute or two.

Remove the peppers from the heat and sprinkle with flaky salt (and lime juice if using). Serve immediately.