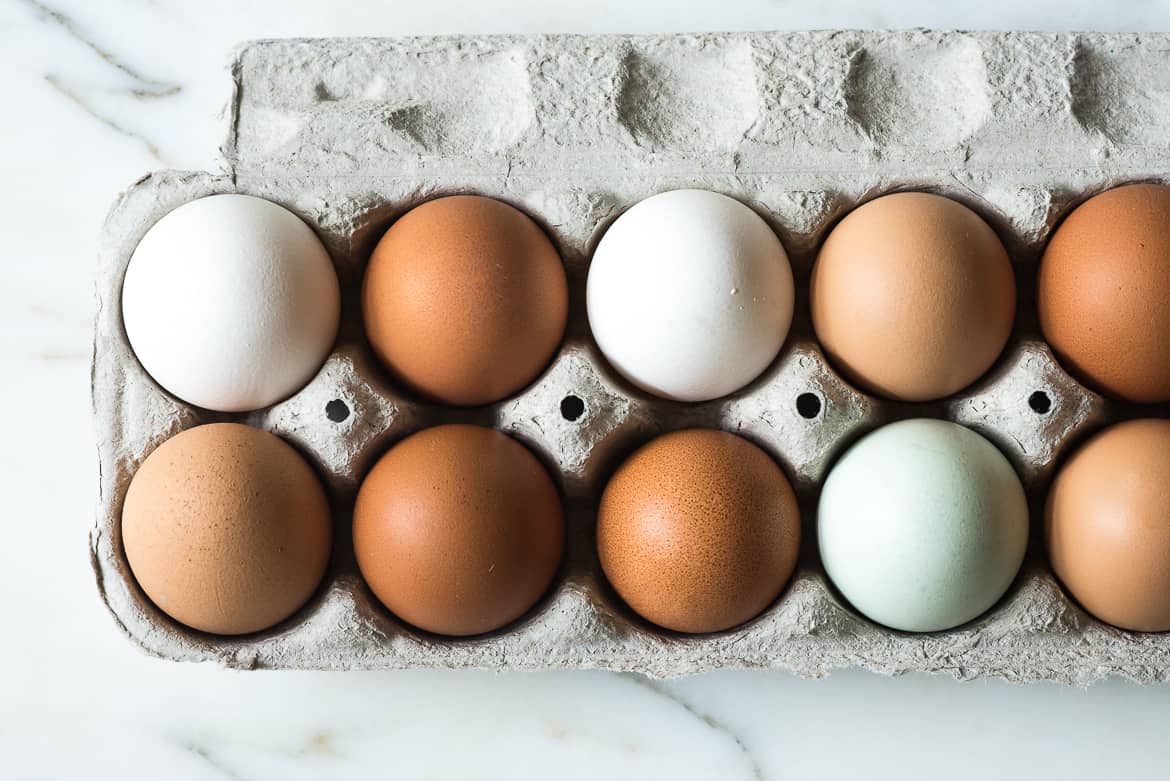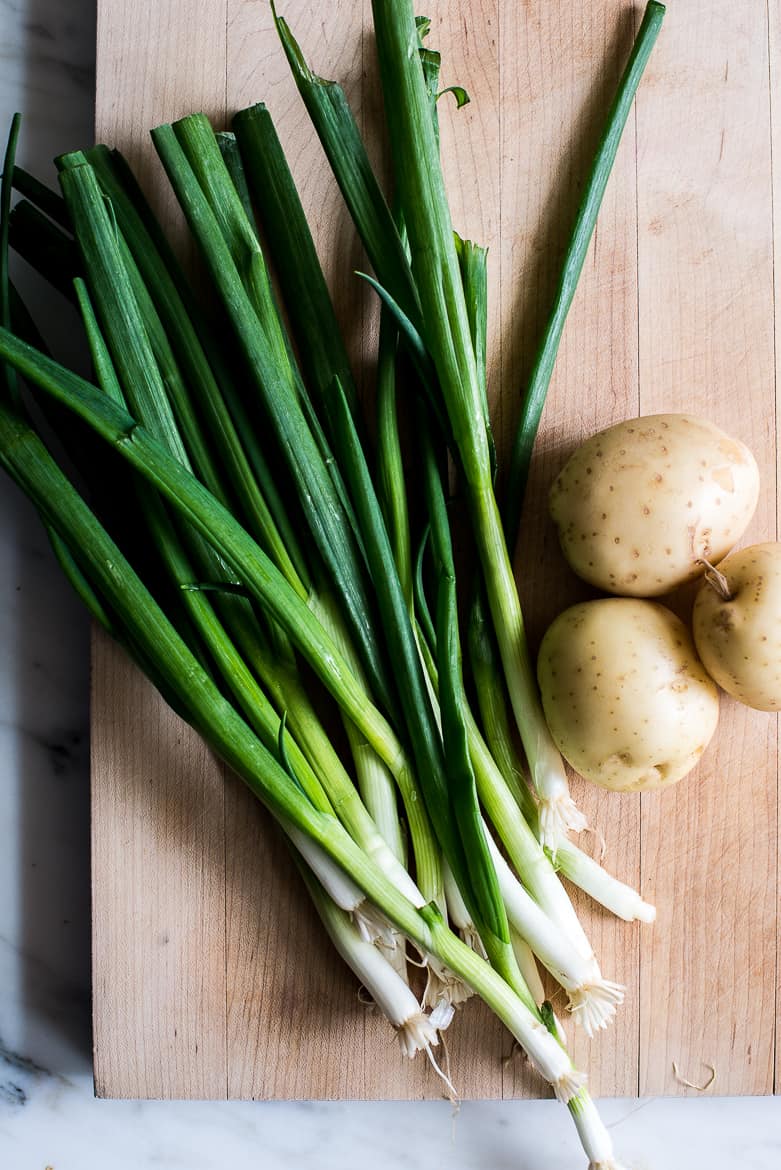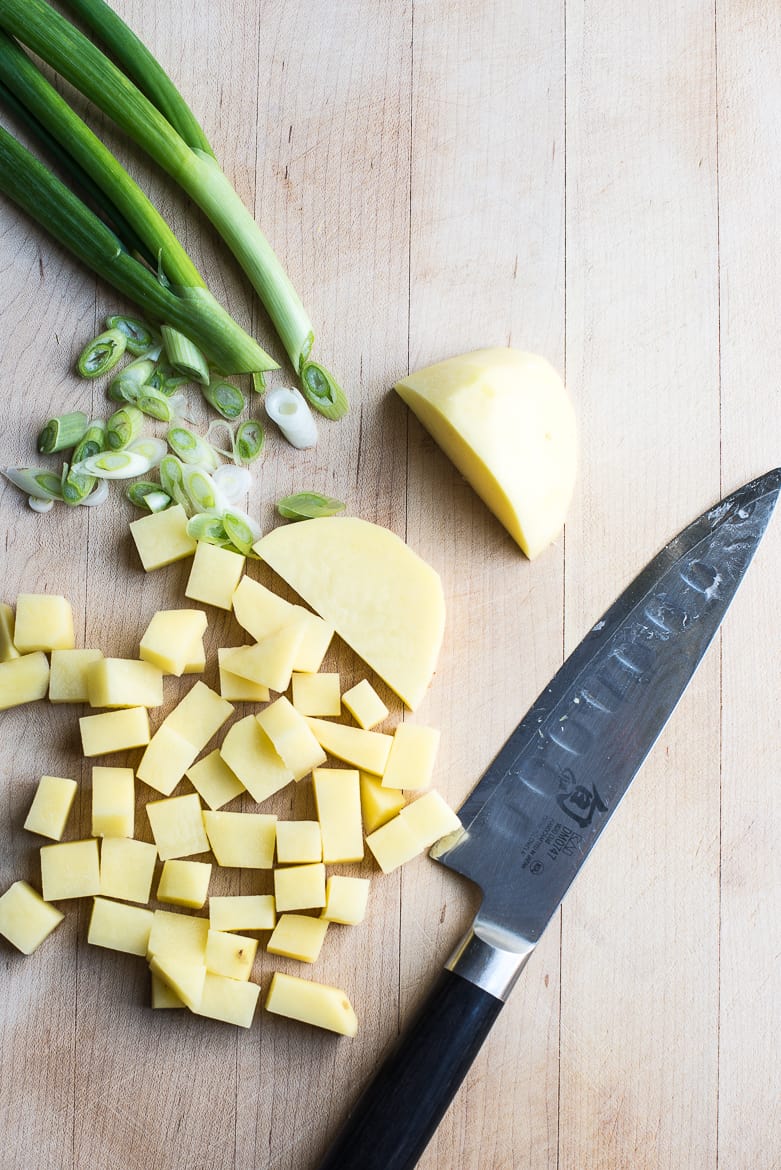 Last month, with the days getting less crispy and dark, and in anticipation of spring, I started purging and throwing things out à la Marie Kondo. As always, my good intentions get de-railed when I stumble upon old food magazines and recipes and I spend hours flipping through them, getting nothing accomplished. This time I came across a frittata recipe with a note I had scribbled beside the title, "Good one!!" It came from my beloved collection of old Gourmet magazines. Sorry Ms. Kondo, those will never be thrown out. They do still bring me joy.
I remember making this recipe for numerous occasions and it was always a hit. Then somehow I forgot about it. Recently I have been making it again and again and loving it again and again. It is a good one. The original recipe calls for frozen hash brown potatoes but I prefer to use fresh and almost double the amount. If using fresh, do brown and cook the potatoes long enough until they are completely soft and tender. The Boursin cheese pulls a lot of weight in adding flavour so I also reduce the amount, a little goes a long way.
Super easy to put together, and a guaranteed crowd pleaser, a frittata is always great for breakfast, lunch or dinner, with the addition of potatoes making it more satisfying but not too heavy.  With a light green salad on the side, it's a perfect quick meal.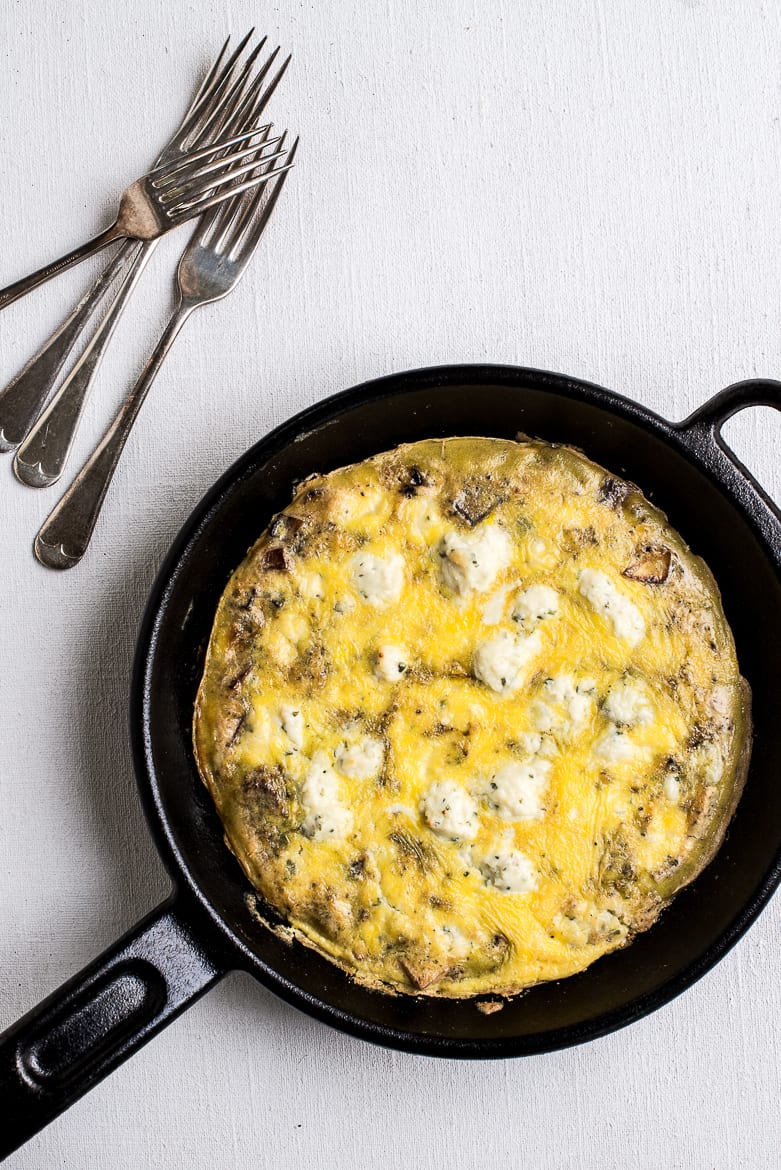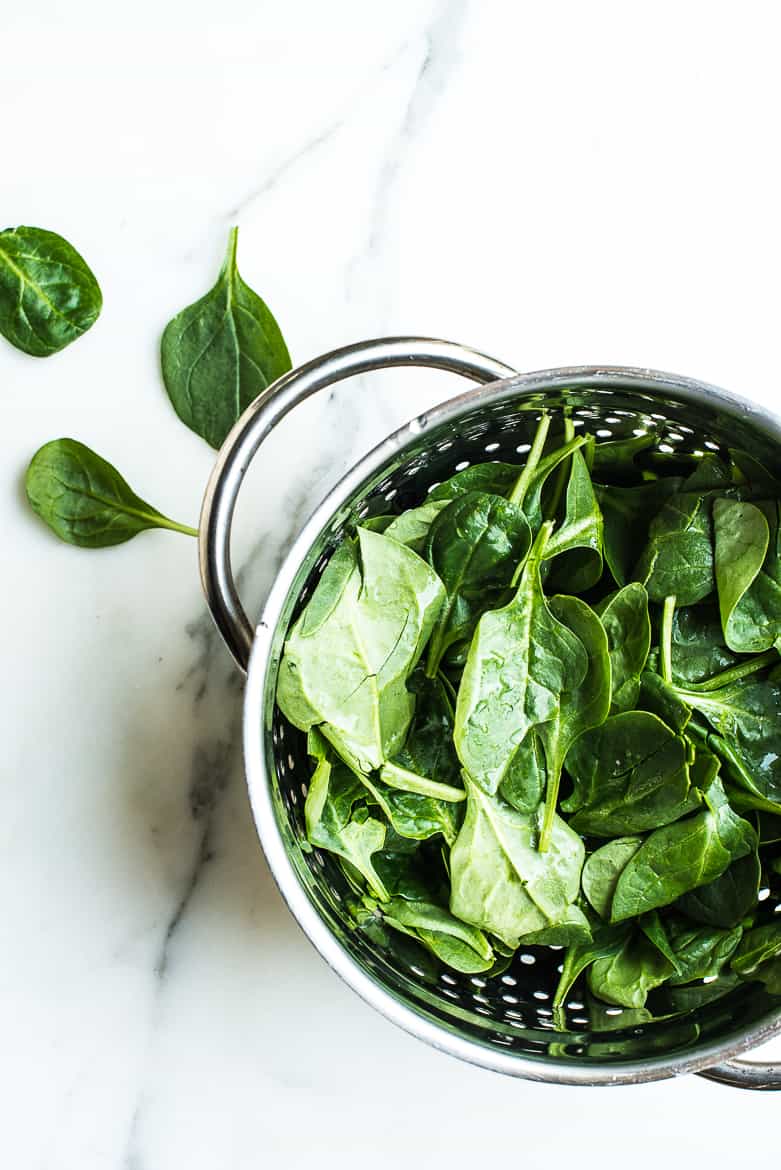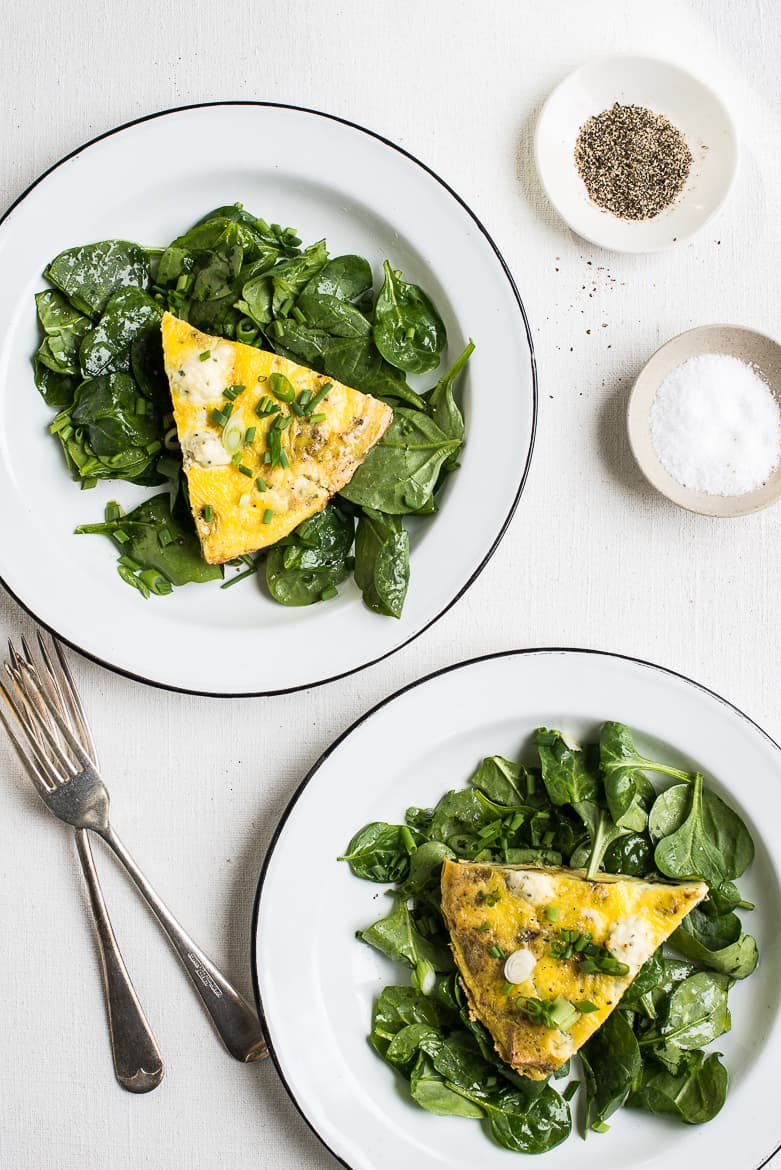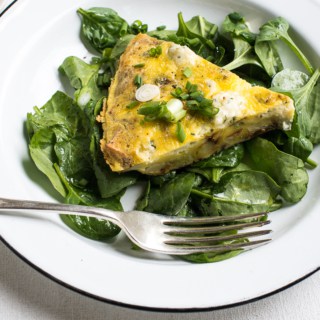 Ingredients
8

large eggs

pinch

of cayenne

optional but delicious

1

teaspoon

Kosher salt

1/2

teaspoon

black pepper

1/4

cup

olive oil

3-4

cups

peeled and diced yukon gold potatoes*

1-2

bunch scallions

green onions, chopped ( about 1 cup)

1/2

package

about 3 oz Boursin garlic-herb cheese, chilled
Instructions
Put oven rack in middle position and preheat oven to 375°F.

Whisk together eggs, cayenne (if using) salt, and pepper until just combined.

Heat oil in an ovenproof 9- to 10-inch heavy nonstick skillet over high heat until very hot but not smoking. Add potatoes stirring once, then cover and cook until beginning to brown, about 4 minutes. Lower heat to medium-high, stir potatoes and cook another 3-4 minutes. Add the scallions and continue to cook covered another 2 minutes. Stir potato mixture, then cover and cook 3 minutes more or until potatoes are tender.

Pour beaten eggs evenly over potato mixture and crumble cheese over eggs. Transfer skillet to oven and bake frittata, uncovered, until set and just cooked through, about 15 minutes.

Let cool slightly, serve frittata directly in skillet or invert onto a plate.
Notes
*Alternatively, you can grate the potatoes or use frozen hash browns.